News
Why choose an Independent Approved Inspector for building control?
June 8, 2021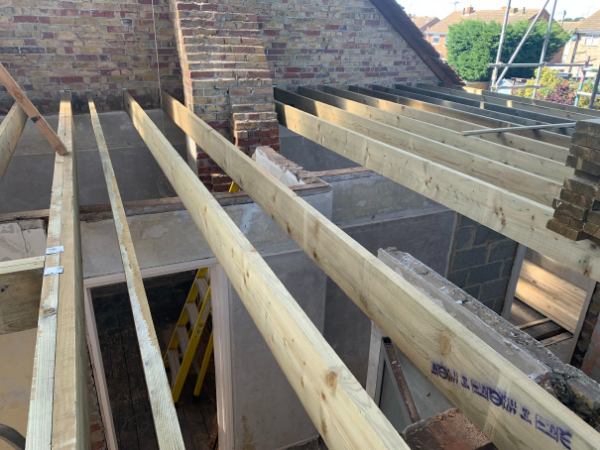 When it comes to obtaining approval of building regulations, not everyone is aware that you have a choice as to who to appoint.  It can be a Local Authority Inspector or an Independent Approved Inspector, also known as private building control, like Harwood.
Both Approved Inspectors and Local Authorities will assess your design and plans for compliance with the building regulations and inspect the work during construction, but your choice of building control provider requires careful consideration.
Who are Approved Inspectors?
Approved Inspectors can be individuals or companies and they have to be qualified and experienced in order to deal with the projects they accept. They may be based locally, or they may be larger organisations that can operate throughout England and Wales.
They must be independent and not provide any part of the design or construction element.
They are bound by a Code of Conduct.
What makes Approved Inspectors different?
Approved Inspectors are licensed and regulated by an independent regulator appointed by the Government. They must undergo regular audits of performance and conduct and employ qualified staff who can demonstrate experience, behaviours and skill in respect of the Building Regulations.
Approved Inspectors also have to carry insurance which meets the strict requirements of the Government.
How do I apply?
The application process is similar whether using an Approved Inspector or Local Authority. You will usually be asked to complete a simple application form and provide details and plans of your project. The level of detail will depend upon the complexity of the project.
One significant difference when applying to an Approved Inspector is that in making that appointment you will be entering into a contract for the provision of a service. Local Authorities have a legal responsibility to accept applications and therefore there is no contractual arrangement.
Another difference is that Approved Inspectors do not have to accept an application and can turn away work from those who have a poor track record.
Why choose an Approved Inspector, and Harwood specifically?
Like many private businesses, the success of an Approved Inspector relies on their ability to offer a good service to their clients. Having spoken to our clients, we know that this means being responsive and providing an efficient turnaround for each project. Offering flexibility and adapting to our individual clients' needs means we can often attend site with only 24 hours' notice.
In addition, our clients say that they really value the higher levels of customer service they receive from our inspectors, as well as our more pragmatic approach.
Whilst Approved Inspectors cannot legally design your project, we can assist you by explaining the requirements of the building regulations and helping you achieve compliance, we do this by explaining the possible real-world solutions and options available based on our experience. We also endeavour to assign a dedicated inspector to a project, to ensure they have full knowledge of your project, providing you with a consistent contact from start to finish, which can be particularly beneficial for more complex projects.
Approved Inspectors can operate throughout England and Wales and critically they can offer a consistent interpretation of the technical requirements of the regulations, which can be particularly useful where construction of a similar project is located in another area of the  country.
What happens if the work does not comply?
Where work under an Approved Inspector's supervision contravenes the building regulations, the Approved Inspector will work with the developer and client to ensure remedial work is carried out to achieve compliance. If this fails then they will refer the project to the Local Authority to carry out suitable enforcement. This is a rare occurrence, however, with just 1% of Approved Inspector projects referred back to Local Authorities for enforcement each year.
What happens at the end of the project?
Once all of the work is complete and provided there is no evidence of non-compliance then the Approved Inspector will issue a Final Certificate, a copy of which is lodged with the Local Authority as part of the public record.
What do Approved Inspectors cost?
The fees charged by Approved Inspectors are determined by the complexity of the project, the risk of non-compliance and the hours required to service the project effectively.
Approved Inspectors costs have to account for matters such as insurance premiums and the cost of employing skilled and highly qualified staff. As a consequence, fees will vary and may be slightly more than the public sector but we believe – as we've covered in this article previously – that there are additional benefits to consider and, as the saying goes, "price is what you pay, value is what you get".
Which Approved Inspector do I choose?
It is important when choosing an Approved Inspector to assess their experience and suitability to your specific project. It is worth researching them to see the scope and scale of previous projects worked on, but your architect or builder should also be able to offer recommendations.
At Harwood we believe we can offer all that you and your project needs, so for more information about how our building control inspection services can add value to your projects, get in touch with our team today on +44 (0)1227 931 777 or email enquiries@harwood.uk.com.
If you are looking to mitigate risks in terms of delays or unexpected costs, the experience of Harwood Approved Inspectors ensures buildings are safe for their users by identifying non-compliant features and working with design teams and contractors so they can create real-world solutions to construction challenges.  With its Head Office in Kent, Harwood provides Approved Inspector building control services for commercial construction projects across England and Wales.  Our highly professional yet approachable approach and pragmatic attitude ensures the details that matter are taken care of.