Construction
Why you should look at more than just the cost when appointing building control.
April 14, 2021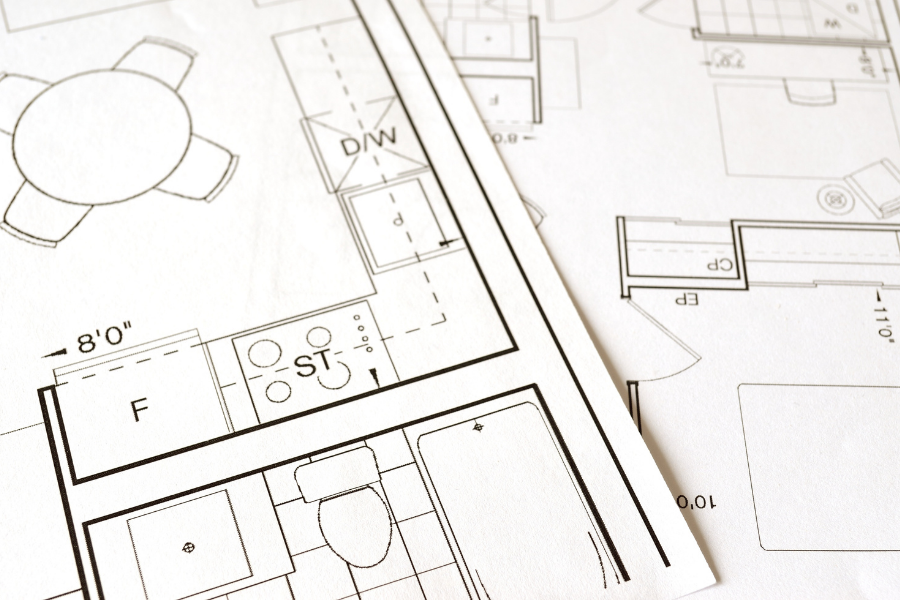 Is 2+2 making 3 on some companies' quotations?
Like all players in the construction sector, we're occasionally asked to relook at a quote because someone else has come in cheaper.
In our experience, the well-known saying "if it looks too good to be true, it probably is" is often the case when it comes to building control quotations.
Once we start looking at the detail of the cheaper quote, it quickly becomes clear why. Usually critical factors have been overlooked and a comparison is being made based on the bottom line alone.
It's only natural that price is going to play a part in who you decide to work with – nobody wants to pay more than necessary.  But, there are some areas where you can safely look to reduce expenditure and others where you simply cannot.
Building control is one such area which you can't afford to get wrong.
Some quotes we've had sight of, from our competitors, don't even allow for the recommended minimum number of inspections, which could leave you exposed to unforeseen costs later in the build, project delays or in the worst case, risk to human life.
We've highlighted three key areas you should look out for when comparing building control quotations to make sure that you are looking at like for like, ensuring you get the best value for money throughout your project without compromising on quality or exposing yourself to unnecessary risk.
Does your building control consultant have the relevant experience?
The first thing to look at is the scope and scale of the projects your shortlist of providers can evidence having worked on. Look at the company's experience but also ask about the level of surveyor working on your specific project.
The procurement process for some commercial jobs requires submission of the CVs for the inspectors working on the project, but this doesn't have to be reserved for just the larger projects. Seeing examples of projects your assigned inspector has worked on will allow you to match the right level of experience to the job in hand, and ensure the correct competency is available.
For example, an Approved Inspector with vast experience of backyard/kitchen extensions and positive client testimonials, whilst likely good at what they do, will unlikely have the knowledge or experience to bring to a large commercial project.
Take a 40-week commercial contract, for example. Having worked on a wide range of commercial projects, we know that usually – at the beginning of a new job of this scale – more frequent inspections will be required due to the intensity of the site work during the early stages, so our quotation would allow for this. Unplanned additional inspections which have not been accounted for by a less experienced inspector, however, may incur extra unexpected fees at a later stage.
In the worst case, your inspector not having the right level of experience for the job can be life threatening. Fire safety, for example, is difficult to navigate and you need to ensure you appoint an inspector with the correct knowledge and experience, and the context those are being applied within. If your chosen provider doesn't understand the fire strategy of a building, they could miss things like compartmentation and fire doors, the really critical elements which, in the event of a fire, could save lives.
Where we've had sight of quotes from other building control consultants, it's often evident that an adequate number of inspections hasn't been allowed, usually due to a lack of commercial project experience. With this in mind, when comparing quotes have you looked at the detail surrounding service levels? How many inspections has each provider allowed for?
When we're asked to review our costs and we ask these questions in return, often the answer is "no, I haven't really looked at the service level in great detail".
Make sure you're comparing apples to apples.
Treating some of the service requirements as nice-to-haves rather than critical, and purposefully leaving things out of fee quotations to make the cost look more favourable, is one of the things our clients have noticed happening on competitor quotes.
Martin Jones, Senior Design Manager at Kier Construction, comments: "Involving building control at the pre-construction phase is invaluable in my experience, but increasingly I've noticed more building control consultants tightening down on their involvement at this stage, or cutting it out entirely, in order to provide more competitive quotes. If I notice this missing in a quote, it's actually something I ask to be put back in, as it can save a lot down the line if it prevents a bad decision. Cost is important, but this early involvement from building control is a safeguard and cannot be skipped in my opinion."
Omitting elements from fee quotations may be an oversight – due to lack of commercial experience – or a tactic consciously used to provide a temptingly low quote, which at a later date will likely have to rise. Either way, not factoring in the appropriate level of service can leave you exposed to risk, whether that's not having the design team meetings or allowing for the time it takes to check the plans thoroughly, neglecting to allow fire brigade consultations and structural checks, or not including the legally required number of inspections.
"Price is what you pay. Value is what you get."
Warren Buffett is credited with saying this in relation to buying stocks, but it can also be applied to procuring building control services.
We fully appreciate that we operate in a very challenging and competitive marketplace, where cost is a driving factor. But, having spoken to our clients and listened to their feedback, we also know that whilst the price of our services needs to be inline, you also value a professional, rapid and pragmatic approach. It's in these areas where Harwood can really add value to you and your project, saving you time, money and stress.
Our service offering has been specifically tailored to exceed our clients' expectations and deliver additional value in the following areas:
Critical thinking and a pragmatic approach – our inspectors apply their knowledge and experience of working within the guidelines to help our clients get the desired result
Consistency of contact – dealing with the same inspector, or inspectors, throughout your project means you can always speak to someone who knows the detail as well as you do
Early involvement – getting building control onboard at the concept design phase (RIBA Plan of Work Stage 2) can save time and money in the long run. A second pair of eyes can help you spot potential issues prior to planning applications being submitted
Always at the end of the phone – immediate access to technical advice during office hours
Responsive – rapid turnaround is vital in helping you to meet your deadlines and ensuring the smooth running of operations on-site
Ask yourself, is it really worth saving £50 here, £100 there on the building control fee when the value you could gain by working with Harwood is so much greater?
Got a building control question we could help to resolve? Get in touch, we're always happy to share our expertise – enquiries@harwood.uk.com / 01227 931 777.
Based in Kent, Harwood provides Approved Inspector building control services for domestic and commercial construction projects across England and Wales. Our critical thinking helps anyone who wants to create structurally safe, environmentally sound and accessible buildings. By applying our experience to working within the Building Regulations, we help clients to get the desired result.