Insights
More than just a headache: The real risks of appointing the wrong building control provider
April 21, 2021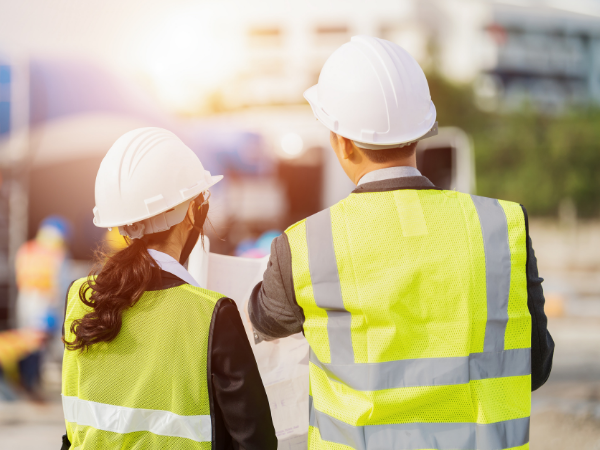 From a very young age, we are taught that choices have consequences. It's one of the many rules designed to help us make better decisions and stay safe in the face of life's risks.
As we get older, this message remains relevant, even if the choices we make become more complex and numerous. Indeed, it is estimated that adults can make as many as 35,000 decisions every day, and many of these will be made in the professional capacity of our day jobs, meaning they could have serious ramifications for us and for others.
In construction projects, one of those many decisions will be selecting a building control partner. It's a choice that can often be approached from the perspective of cost alone, based on the assumption that the service offered by all suppliers will be consistent – a case, therefore, of simply picking the lowest priced apple from the tree.
Or is it?
We've covered why you should look at more than just the cost when appointing building control previously, and you can read that blog here.
Digging deeper into the potential consequences of this particular choice reveals a number of reasons why it's important to approach it with a degree of caution. Here, we look at some of the risk factors involved when appointing a building control provider and how to mitigate them.
Start with safety.
Levels of expertise and experience can vary greatly among building control providers. It's essential to match your project's needs with those of a capable Approved Inspector to avoid problems being exposed when momentum begins on building work.
This may come to light, for example, where an AI is more familiar with the requirements of smaller-scale domestic work rather than the demands of larger-scale commercial projects. In a worst-case scenario, any gaps in competence or knowledge can seriously compromise safety, with negligent inspections or poor knowledge of current regulations resulting in builds that are non-compliant and potentially hazardous to the public.
Escalating project costs.
It's important to remember that estimates are not always as robust as they seem. Behind this headline figure there can be a number of (sometimes inaccurate) assumptions about the realistic levels of work required. If these 'true' costs are omitted from the initial estimate – either deliberately, to arrive at a more appealing figure, or through sheer lack of knowledge – they are likely to raise their heads further down the line.
Indeed, analysis of a random sample of construction industry data by the Office for National Statistics showed that as many as a third of projects exceeded initial budget estimates while just 5.2% were found to be completed under budget[1].
A competent building control provider will be hungry to add value at the earliest possible stage, ideally engaged no later than Concept Design (Stage 2 of the RIBA Plan of Work). They will understand the importance of assessing designs in detail, asking the right questions, highlighting potential issues and preventing them from becoming real-world problems.
This type of early, proactive engagement can save clients money and time, enabling changes to be incorporated at the design stage, and avoiding difficult and disruptive situations where changes might be required after planning has already been submitted.
Time is of the essence.
Keeping a project on schedule means decisions need to be made quickly and based on the most up-to-date information. Clients, therefore, need building control providers to deliver a responsive, on-demand service that dovetails into project schedules and operational workflows, ensuring they don't incur delays that might impact on work sequences and result in increased costs.
Attitude plays a big part here, since building control will be trusted to show their mettle in the face of any challenges or difficulties that unexpectedly arise along the way, helping clients to arrive at pragmatic solutions that can smooth over any bumps as quickly and painlessly as possible.
Reputational damage can be costly.
Building projects can attract attention – and not always for the right reasons. Any problems or delays in delivery, for example, can result in negative publicity and reputational damage for the contractor.
A trusted building control provider will act as a safety net, ensuring any issues, such as fire compliance, are picked up quickly and schedules are kept on track. Reputations are hard earned but rapidly tarnished, placing even greater emphasis on the need to work with partners you know and trust.
Where does responsibility rest?
Ultimately, the client and the design teams are responsible for achieving compliance with Building Regulations, and it is the responsibility of the client to notify an Approved Inspector to inspect the stages requested during the different build phases. If this isn't the case, at the point of final sign-off there could be a requirement for intrusive works, such as ripping out a ceiling, which introduces time delays and adds cost.
Issues may even be exposed during a fire-risk assessment after a building is occupied, which opens the door to more significant disruption. In some cases, it could even lead to the building being condemned.
Relationships are key.
Developing a positive, long-term relationship with an inspector at the earliest design stage of a construction project provides continuity of expertise and consistency of input across the life of a build. In contrast, if an Approved Inspector isn't involved early, there may be unresolved issues with compliance, which could ultimately cause costly redesign and delays in completion, and in extreme cases – where matters cannot be resolved – the project may revert to the Local Authority resulting in regularisation applications and enforcement powers being used to ensure compliance, in addition to additional costs, fees and delays.
While appointing the wrong building control partner might be fraught with problems, the good news is that the converse is also true: choosing the right partner can result in a positive, pragmatic working relationship, where issues are either pre-empted or resolved with minimal delay, costs are kept within original estimates, and, on completion, everyone can be safe in the knowledge that the building is secure and compliant.
It's a clear reminder of the fact our choices have consequences, and the more important the decision, the more care and attention are needed to mitigate our exposure to risk.
Looking for a reliable building control partner? Get in touch, we're always happy to hear about new projects and share our expertise – enquiries@harwood.uk.com / 01227 931 777.
Based in Kent, Harwood provides Approved Inspector building control services for domestic and commercial construction projects across England and Wales. Our critical thinking helps anyone who wants to create structurally safe, environmentally sound and accessible buildings. By applying our experience to working within the Building Regulations, we help clients to get the desired result.
[1] Construction statistics development: improving the understanding of new orders in the construction industry and the gap between output and new orders