Construction
Offering real-world solutions instead of roadblocks
August 17, 2021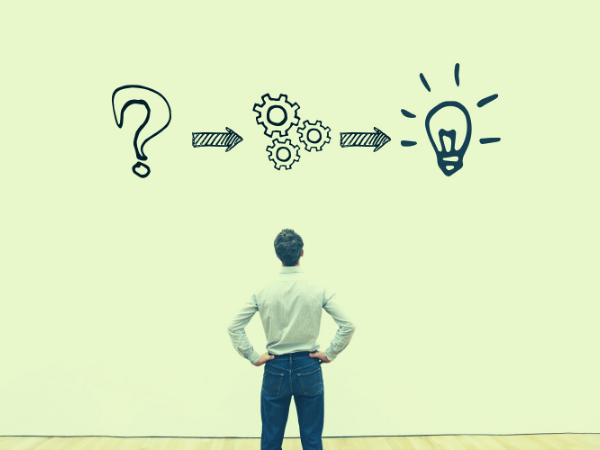 Why early engagement and a pragmatic approach is key to building control
There is a well-known saying… "in theory, theory and practice are the same. In practice, they are not." This could be applied to many industries, including building control. While an in-depth understanding of the building regulations is unquestionably vital for an Approved Inspector, how this knowledge is applied can make all the difference to the successful outcome of a construction project.
When a client is faced with potential building regulation challenges, getting an Approved Inspector involved early on in the process and selecting a provider who has the knowledge and experience to deal with things sensibly and in a realistic way – based on practical experience rather than theoretical considerations alone – is key.
Taking proactive steps to identify solutions, not just problems.
Approved Inspectors cannot legally design your project, but we can assist clients by taking the time to fully explain the requirements of the building regulations and how they impact your specific development. Working closely with your design team, and drawing from both our learned and hands-on experience, we can help to identify practicable solutions to help you achieve compliance.
A good example of this pragmatic approach in action can be seen through our involvement with the Royal Sands redevelopment project in Ramsgate. As Royal Sands occupies a long beachfront site, which previously has had little development, there were no fire hydrants located nearby. Regulations dictate that fire hydrants need to be within 90 metres of any development, so when the issue was first identified by Vic Datlen – Harwood's Approved Inspector managing the Royal Sands project – he took to the streets to explore the surrounding area on foot. Vic soon located the closest fire hydrant, which was over 100 metres from the development site. This meant that additional hydrants would need to be installed closer to the site.
This approach highlights the importance of working with an Approved Inspector who has a deep understanding of the regulations and the ability to apply them to a unique building project, but also one willing to take proactive steps to find a solution, rather than just presenting a client with the problem identified.
You can read the full Royal Sands case study here.
Early involvement is key to projects running smoothly, on time and to budget.
We understand that all sub-contractors involved in commercial development projects would like to be invited to the table at an earlier stage. We're not just echoing this to jump on the bandwagon; involving a building control partner at the concept design phase – ideally RIBA Plan of Work Stage 2 – really can positively impact project outcomes.
The earlier your building control partner can get sight of technical architectural drawings, the sooner they can ensure a development runs in accordance with regulations, without unnecessary burden or complexity further down the line. We have plenty of evidence of this approach saving our clients time and money, including this recent example…
Early consultation ensures all need are met at the Barretts redevelopment in Canterbury.
Due to site logistics, the plan was for the redevelopment to be split into three different phases. It was important to therefore consider the fire safety requirements for each of these phases individually.
Harwood consulted with the local fire authority early in the planning and design process to get the phasing strategy in place and ensure everyone's needs are met, and avoid potential issues and delays arising later in the project when it would be more costly and complicated to correct.
With the apartments designed to provide both student accommodation and residential flats, the development was required to be compliant for two different purpose groups. Usually, a development is designed around the building regulation needs and requirements of just one of eight different purpose groups and so the rules are relatively straightforward to follow. For this project, understanding the interpretation for two different purpose groups was essential, with fire regulations and evacuation strategy, sprinklers and smoke venting being just some of the differing considerations.
For more information about Harwood's involvement in the Barretts redevelopment project, please read the full case study here.
The nature of the Approved Inspector role means that we do frequently encounter challenges, but good Inspectors will also help clients to identify workable solutions. The above-mentioned projects are just two examples of how Harwood operates consistently, so if you're looking for a building control partner to add value to your projects, get in touch with our team today on +44 (0)1227 931 777 or email enquiries@harwood.uk.com.
If you are looking to mitigate risks in terms of delays or unexpected costs, the experience of Harwood Approved Inspectors ensures buildings are safe for their users by identifying non-compliant features and working with design teams and contractors so they can create real-world solutions to construction challenges. Based in Kent, Harwood provides Approved Inspector building control services for commercial construction projects across England and Wales. Our highly professional yet approachable approach and pragmatic attitude ensures the details that matter are taken care of.