Behind the H
Introducing Trainee Building Control Surveyor Jayden Petch
February 6, 2023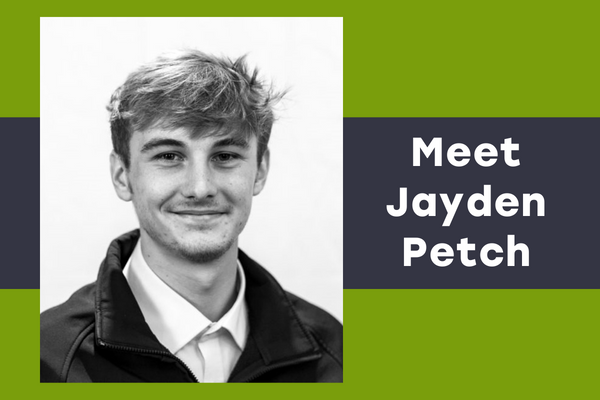 Introducing Trainee Building Control Surveyor Jayden Petch
Here at Harwood, we're very aware that the leaders of tomorrow are the ones at the start of their careers today, so we thought we would mark National Apprenticeship Week by speaking with our fantastic Trainee Building Control Surveyor Jayden Petch.
Apprenticeships are growing in popularity, with 122,000 apprentices entering the system in 2022 and more employers recognising apprenticeships as a brilliant way to foster new talent. Apprenticeships of all levels are available, with some students heading towards very advanced qualifications.
Jayden, who started with Harwood in the summer of 2019, straight after completing his A-Levels, is combining paid work with an honours degree course. So, if you are thinking of becoming an apprentice, or are just interested in how the process works, read on…
Belated congratulations on your position here, Jayden! Please could you tell us how you heard about the role, and Harwood?
I live near the Canterbury head office, so I had heard of the company, but had also previously met Ben Cheeseman, Harwood's Commercial Director. He wasn't running the interview process, but let me know there was an opening for an apprentice, and I applied right away.
I was interested in a career in construction but I hadn't been involved in the field before, so although I wasn't very knowledgeable initially, I did a lot of research before my interview about Harwood and what building control involves. It meant that when the questions started, luckily I was able to do OK!
Can you tell us about the course you're studying?
I'm doing the BSc course in Building Control with UCEM – University College of Estate Management. They're based in Reading, but my course is wholly online. I work for Harwood 4 days per week, and the fifth day is attending online seminars with the university. There's coursework, assignments and tests we have to do along the way too, so it can be a bit of a juggling act.
I would recommend this route as a good way to get a degree, but you do need to have some commitment, to engage with all the coursework and so on. I started the course in the autumn of 2019, and should graduate next year, 2024, after just over four years.
What does a typical day at Harwood look like for you?
It varies a lot, so it's hard to speak of typical, but the variety is one of the main things I like about it. One day, I might be out working with one of the inspectors reviewing a site, and the next day it's something theoretical, maybe helping to assess the fire safety plans for a building, for example.
It's a learning curve, of course – remembering all the detail for the relevant regulations alongside recalling previous practical experiences – and people sometimes use different terminology for the same thing, so there's a lot to absorb.
I feel on top of it though, because I find I get a lot of support from everyone here. Martin Reavey, Building Control Manager, is my direct manager, but working with apprentices is very much a team effort – Vic Datlen, Senior Project Manager, is overseeing a lot of my training right now, for example. Whoever it is, from the building control team to HR or Finance, everyone wants to help.
Being part of the Harwood team is the best thing about the apprenticeship. Working every day with the surveyors and project managers, you learn a lot – sometimes on a Monday, my course day, I come into the office and do it from there, even though I can do it all at home.
What are your plans for the future?
Well, I have to finish my course first! It's all gone well so far though, and I'm very much hoping to stay on at Harwood as a Building Control Surveyor in my own right once I qualify. Ideally, I'd then like to pursue chartered status, and perhaps also move over to the project management side in time.
Finally, do you have any advice for people that might be considering an apprenticeship?
I would say: 'go for it!' Although it can be a challenge juggling coursework and work, an apprenticeship is such a great way to learn the ropes in a new industry, and everyone at Harwood has been so supportive.
For more information about opportunities for young people in our sector, click here. If you have any questions, please get in touch through our general contact page, or to view our current vacancies, visit our careers page.