Behind the H
Attracting talent to construction
July 4, 2022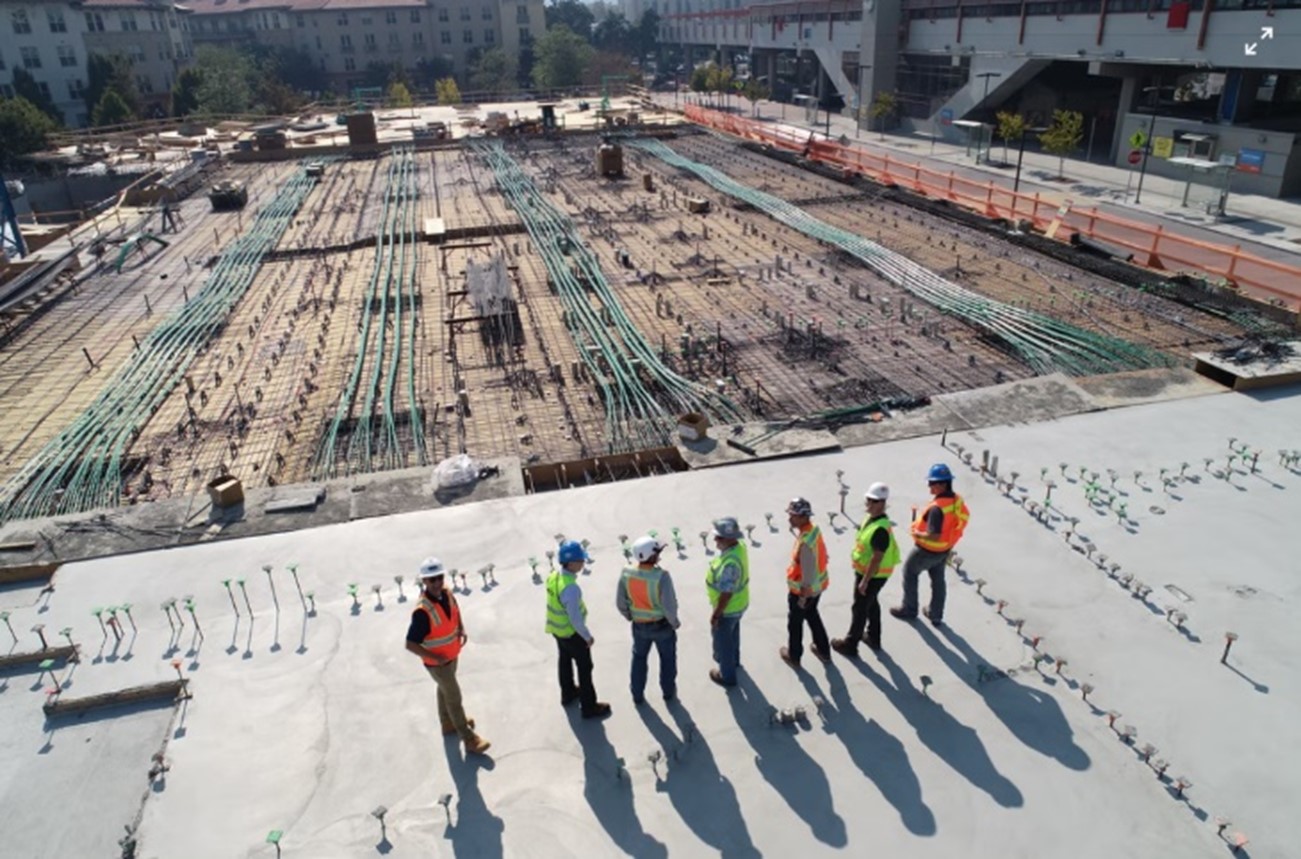 How can we engage better with younger people and attract a wider range of skillsets and people into the industry?
We live in an ageing population; and the construction industry has what is considered an ageing workforce, with the number of employees over 60 increasing faster than any other age group.
This will have a profound impact on the industry, as skillsets will be lost when employees retire, and it is therefore critical that we encourage younger workers to look at career options within construction.
It's fair to say that the construction industry has suffered from something of an image problem over the years. Typically thought of as labour-intensive, poorly paid, and on-site in all weathers, the reality these days is somewhat different, and construction is now a hugely varied sector to work in. Much of the work is office based and digitally driven, with many of the skills now sought by employers being precisely those requiring degree-level qualifications.
Not that university is the only way of getting into the industry. Many companies – including Harwood – offer apprenticeships, which means that there are a variety of routes into the industry for young people.
So, with only nine per cent of the sector made up of workers under 25, the question for everyone in the industry is: how to engage better with younger people to attract a wider range of skill sets into the sector?
The role of new technology
We've all had to embrace new technology in everyday life and the construction business will inevitably continue to adapt as the technology advances. With a younger generation typically looking for careers incorporating the latest technology, companies offering these opportunities are likely to be the most attractive.
For example, we already know the advantages of VR technology and 4D modelling in training programmes and virtual site visits, and advances in smart wearables and sensors are helping to make considerable improvements in the sector's health-and-safety record.
Training and progression
At Harwood, we understand the importance of attracting and retaining the next generation of talent, and supporting them in ways that allow them to maximise their potential through internships, apprenticeships and a clear structure for staff progression. 'We're currently proud to be supporting BSc candidate Jayden Petch on his way to becoming a fully qualified building surveyor, along with our other candidates who will be looking towards Chartership qualifications supported by our RICS and CABE training plans, and one of our apprentices, Emily Yeo, who joined Harwood in 2019, has just been promoted to Finance Coordinator,' says Harwood's Operations Director Adam Dodd.
ESG issues
Although the industry is slowly moving towards becoming a more sustainable, diverse employer, the fact that we're still struggling to shake off a traditional male-dominated image is an undoubted factor in our slowness to attract people qualified in a wider range of disciplines.
A recent House of Commons report indicates that still only around 15% of jobs in our sector are held by women. But we are making progress, as Harwood's Senior Building Control Surveyor Lisa Rooke-James points out: "The opportunities are there for women, as companies are keen to increase the diverse nature of their workforce."
Closely related to issues of inclusivity and diversity, are questions around mental health and wellbeing. Mental health is an issue that's been rising up the agenda for some time, both at the workplace and away from it, with a younger workforce much more open to addressing mental-health topics than the older generation.
Employee expectations are high and, if the sector wants to attract more young people, potential employees need to know that meaningful initiatives regarding their mental health and wellbeing will be a standard part of their employment.
Central to an employee's sense of wellbeing is a healthy work/life balance, an important part of which is a company's openness to the concept of flexible hours.  Largely introduced as a result of the pandemic, a recent survey from Microsoft suggests that nearly three-quarters of workers would like remote and flexible working to continue.
Employers also need to recognise that potential staff may very well want to know where a company stands on environmental issues and sustainability before they make a decision on whether they want to work for them or not. A company's green agenda is increasingly likely to impact on how attractive they appear to today's younger and more environmentally aware workforce.
So, what are the benefits of working in the construction sector, and is now a good time to join?
With an ageing workforce (it's estimated that 29 per cent of the current workforce will retire by 2026) there's clearly plenty of room for career growth in the sector right now, and research from PBC Today reports that a whopping 85 per cent of industry professionals would recommend a career in construction to young people.
Harwood are enhancing their employee packages all the time. "We can promise new staff that we're committed to meeting their expectations, we offer flexibility, clear career progression, a true team approach at all levels of the company and, away from the office, a great social life too." says Adam.
To find out more about working for Harwood, visit our Careers page, or get in touch.