Construction
Winning on two wheels: Meeting Ryan Dixon
April 24, 2019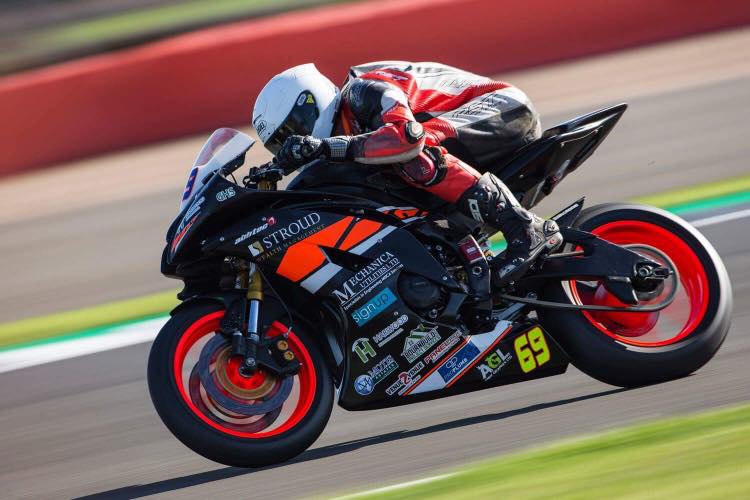 Winning on two wheels: Meeting Ryan Dixon
To be successful in motorsport you need a few key elements in place. Talent, a strong drive, luck and a lot of support.
We are proud to support Ryan Dixon as he competes in this years British Championship and look to build on last years performances.
As this season kicked off at Silverstone, we caught up with Ryan before he mounted his bike and aimed for pole position.
So Ryan, what got you into the racing scene?
It's a family thing for sure. My grandad raced, so did my dad and uncles and it has just continued on through the generations to me, my brother and some of my cousins racing too. You could call it a family affair!
To date, what is your proudest moment on a bike?
I would have to be between winning a British Championship Supermoto race at Cadwell Park and finishing 6th in a British Supersport race at Silverstone in 2017. The sport is so competitive so to win or place highly is always a source of great pride.
Ultimate motorsport hero?
Valentino Rossi has got to be up there along with my uncle Darren who seemed to be good at anything in his day. Then there's the TT legends like John McGuinness, Joey Dunlop and co, I have respect for all of the great riders to be honest. Can't help but be impressed by the things Marc Marquez seems to be able to do with a bike either!
How do you rate your chances in 2019?
If last year is anything to go by, not very highly unfortunately. However, I'm hoping the bike will be more reliable and therefore I will get more ride time and see my results get better as the season progresses. Regular top 10's would be good. I finished the first race of the season at Silverstone in 13th at the weekend and was running 13th in the second too until my engine decided to go pop three laps from the finish.
Who supports you during the season?
I do a lot of the work at meetings and preparations myself. My girlfriend Laura is always there to help out where she can and we do the majority of bits between us. Most of the general running preparations are done by us but if I have a big drama I'll call on my dad for assistance. My sponsors are the ones who make it possible and without them I wouldn't be able to go racing at all. These include Harwood Building Control, Stroud Wealth Management, whynotrecycle, CHS project managers, Bournbuild, Silkolene, Andy Graphix, Panel Pride and Venue2Venue.
When you are not racing, what do you get up to?
Mainly work which can get busy so juggling between the day to day and getting my racing bits sorted! But when I do get time, I enjoy playing all sorts of sports and going out with my dog Dexter. Also have a baby due in June so that is going to make things even busier!