News
We continue our sponsorship of Jayden Sherwood
September 1, 2020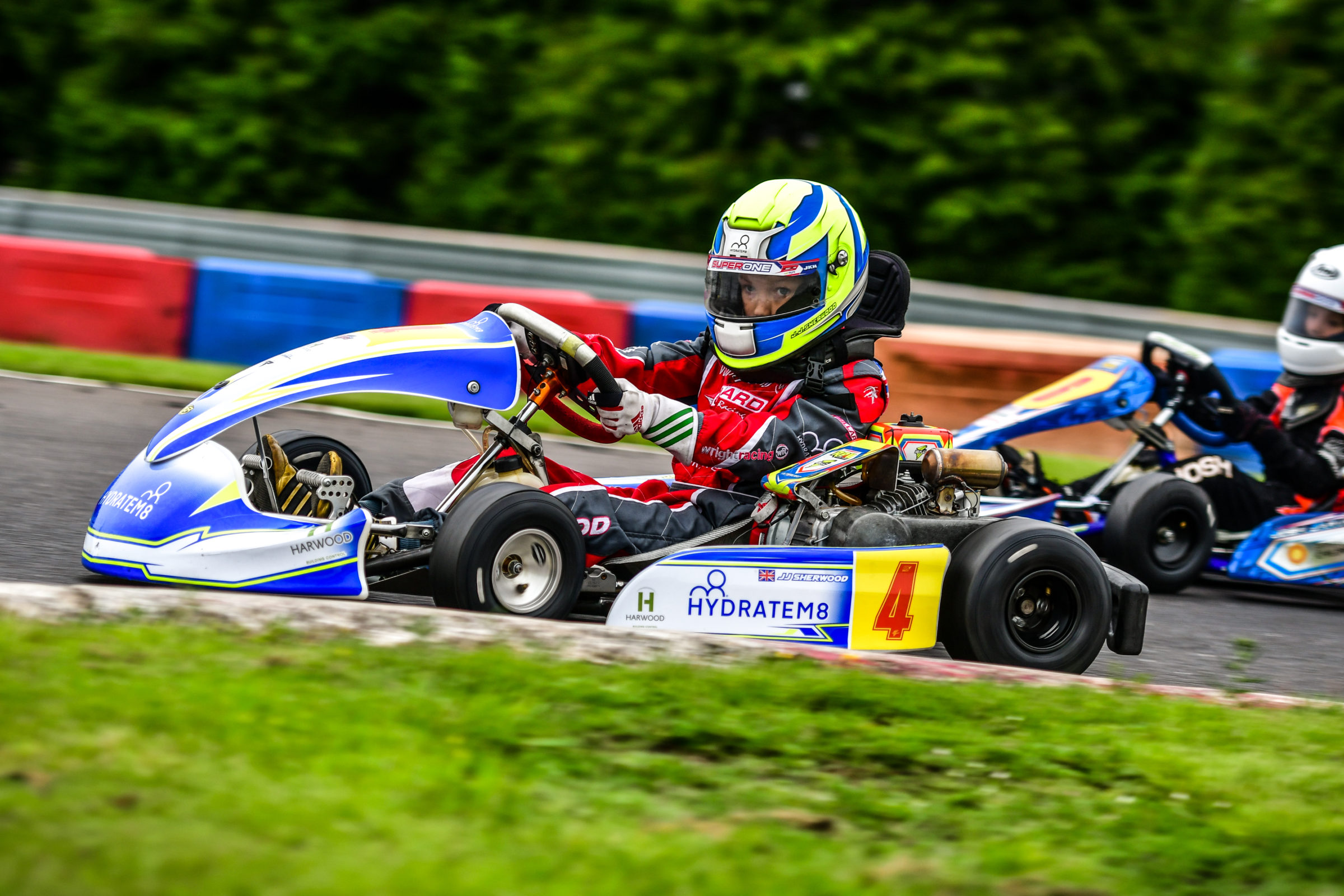 Harwood are proud to continue their sponsorship of Jayden Sherwood
It is with great excitement that we announce our continued support and increased sponsorship of this young talented driver, who signed to Ambition Motorsport in June, Jayden has focused on improving his overtaking and to overtake through traffic as quickly as possible, which is a very valuable skill to hone. He has come a long way with the team in just a few months and we look forward to watching as he will no doubt keep improving and thus get the results through all the hard work he has and will continue to put in.
 Racing ahead
Although the shortened Super One Championship is almost over, there is lots more racing on the horizon. Just to name a few, the Super One O Plate is in September at Cumbria, the GP plate returns to Whilton Mill in January, and Jayden is hoping to get back out to Spain in February for the BKC Winter Cup at Campillos and Valencia, Jayden has a number of options available next year (budget dependant). Over the last two season in cadets he has proven he can race hard with the best drivers in the country, and at the age of 10 he still has two more full season in this class before moving up to the adult size karts at 12, and the potential of car racing at 14. Another season in the Super One Championship is a strong possibility but we have plenty of time to make a firm decision. Also, there is talk of a potential Super Nationals Cup held in Italy, in August 2021.
Shenington MSUK race report
Jayden arrived at Shenington Kart Circuit to race in the Motorsport UK club round, despite never driving on this circuit before. For all three heats Jayden had to start at the back of the grid due to being on novice plates at this circuit. This set him up for the practice opportunity he needed, to try and make as many overtakes as possible before the chequered flag, on a grid of 36 karts.
In the three heats Jayden made a total of 24 successful overtakes, by the time he got to the final at the end of the afternoon, Jayden had grown in confidence and made a further 10 overtakes before the chequered flag dropped for the final time, totalling 34 overtakes during the race day!
There is nothing like turning up at a new track and jumping in at the deep end for race day, and as a bonus he came home with 2nd novice of the day trophy.
Jayden returns to Shenington in a couple of weeks for the final two rounds of the Super One Championship!
All at Harwood  wish Jayden and the team the best of luck and we look forward to seeing his progression throughout the coming year.