News
The homeowner's guide to building regulations
May 26, 2021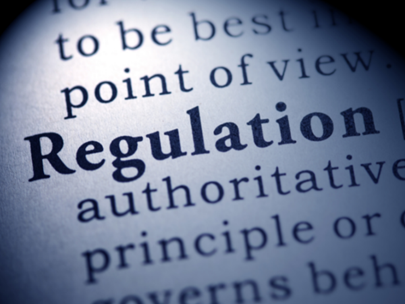 The homeowner's guide to building regulations
Whether you're looking at a loft conversion or considering an extension, at some point on your journey, you're going to hear about building regulations.
In this article, we provide an overview of what they are, why you need them, and more importantly, what happens if your building work doesn't comply.
So, to start at the beginning, what exactly are building regulations?
The short answer is that they are a set of rules to ensure construction work is completed to certain minimum standards. In the case of homeowners, compliance with building regulations provides assurances that any building work carried out has been done so with consideration for factors such as fire safety, accessibility and the environment, meaning the health and welfare of anyone using the property won't be put at risk.
Building regulations are closely related to the area of planning permission, but the two serve very different purposes: building regulations address the technical aspects of the work, considering the performance of materials and the risk to those using the building, while planning permission is concerned with the impact any development work will have on the building itself or its wider surroundings. A project may require one or both, and your local planning authority and building control provider will be able to confirm.
Underpinned by law.
Officially speaking, what we commonly refer to as building regulation is actually a secondary piece of legislation – The Building Regulations 2010, and several subsequent amendments – which was made under the primary, enabling legislation of The Building Act 1984. They apply in England.
Wales has devolved powers and sets its own standards, which vary slightly from England, particularly in respect of fire safety and energy conservation. Scotland and Northern Ireland are covered by separate rules.
The regulations are broken down into 16 areas, each designated by a letter (Part A to Part R), that cover aspects from workmanship and waterproofing to fire safety and facilities for the disabled. Full details are available on the government's website[1], where you can also access Approved Documents[2], which provide general guidance on how to meet the requirements of the regulations alongside practical examples of how to achieve compliance in more common building situations.
While they don't apply to all projects, building regulations do apply to the majority, whether you're undertaking new construction work, extending an existing building, or dealing with changes to plumbing or electrics. Among the exceptions are smaller detached buildings, such as sheds and greenhouses, and alterations that don't involve structural work, where there is no risk that the building will be less compliant after work has been completed. If you are unsure whether building regulations apply then it is always best to check with building control.
Information on exemptions[3] and a list of how building regulations apply to the most common building projects[4] can be found at the Planning Portal, a joint venture between the Ministry of Housing, Communities and Local Government and TerraQuest Ltd.
Responsibility for compliance.
Ultimately, the responsibility for compliance with building regulations sits with the owner of a property. The task of assessing compliance, however, is carried out during the build by either Local Authorities or private companies such as Harwood, known as Approved Inspectors. This process (building control) is conducted via an assessment of your design and plans, and inspections at key stages. These may vary from project to project but, generally, we will need to see structural elements, including foundations, walls, floors, roofs, damp-proofing, drainage and insulation.
At each inspection your building control provider will advise you of the next required visit, keeping in touch throughout to monitor progress. On completion of building works, they will check compliance with regulations from the perspective of fire safety, access and general safety before issuing a final certificate, a copy of which will be sent to the Local Authority to be placed on the public register.
The cost of non-compliance.
If an Approved Inspector deems that building work is non-compliant, they will not issue a final certificate and will attempt to work with you, as the client, and the builder to rectify any issues and achieve compliance. If this is not possible then they will notify the Local Authority by cancelling the previously agreed 'Initial Notice' of work. At this point the building control will revert to the Local Authority for any enforcement action to be taken. Further failure to comply will result in the authority not issuing a completion certificate, and the contravention may come to light in local land searches when looking to sell the property.
There are also potential cost implications. While Local Authorities will seek to resolve any contraventions, cases of non-compliance can be brought before the magistrates' court under section 35 of The Building Act 1984. This can lead to fines, which are now unlimited and the amount is left up to the courts to determine based on the severity of the contravention.
This action will usually be taken against the builder or main contractor, but the Local Authority may also serve an enforcement notice on the property's owner under section 36 of The Buildings Act 1984, requiring them to alter or remove work which contravenes the regulations. If the owner does not comply with this notice, the Local Authority has the power to undertake the work itself and recover costs from the owner.
The threat of such penalties, along with the complexity of building regulations and their constantly shifting nature (they have been updated multiple times in the past decade), mean building regulations are understandably daunting to those who are unfamiliar. It is important to remember, however, that they are simply designed to set the minimum standards expected of building work, and any risks can be mitigated by working with designers, contractors and building control experts that have the necessary competence, knowledge and experience.
Got a building control question we could help to resolve? Get in touch, we're always happy to share our expertise – enquiries@harwood.uk.com / 01227 931 777.
The details matter when you're undertaking a home extension or conversion project, both in terms of the finished look, but also in ensuring that your project complies with the relevant safety and environmental guidelines. An experienced Approved Inspector from Harwood can help to ensure that your project doesn't fall foul of any misunderstandings about Building Regulations, which can result in costly changes or delays before building control sign-off can be obtained. Based in Kent, Harwood provides Approved Inspector building control services for domestic and commercial construction projects across England and Wales.
[1] https://www.legislation.gov.uk/uksi/2010/2214/contents/made
[2] https://www.gov.uk/government/collections/approved-documents
[3] https://www.planningportal.co.uk/
[4] https://www.planningportal.co.uk/