Insights
Mitigating the risk in site inspection
June 29, 2020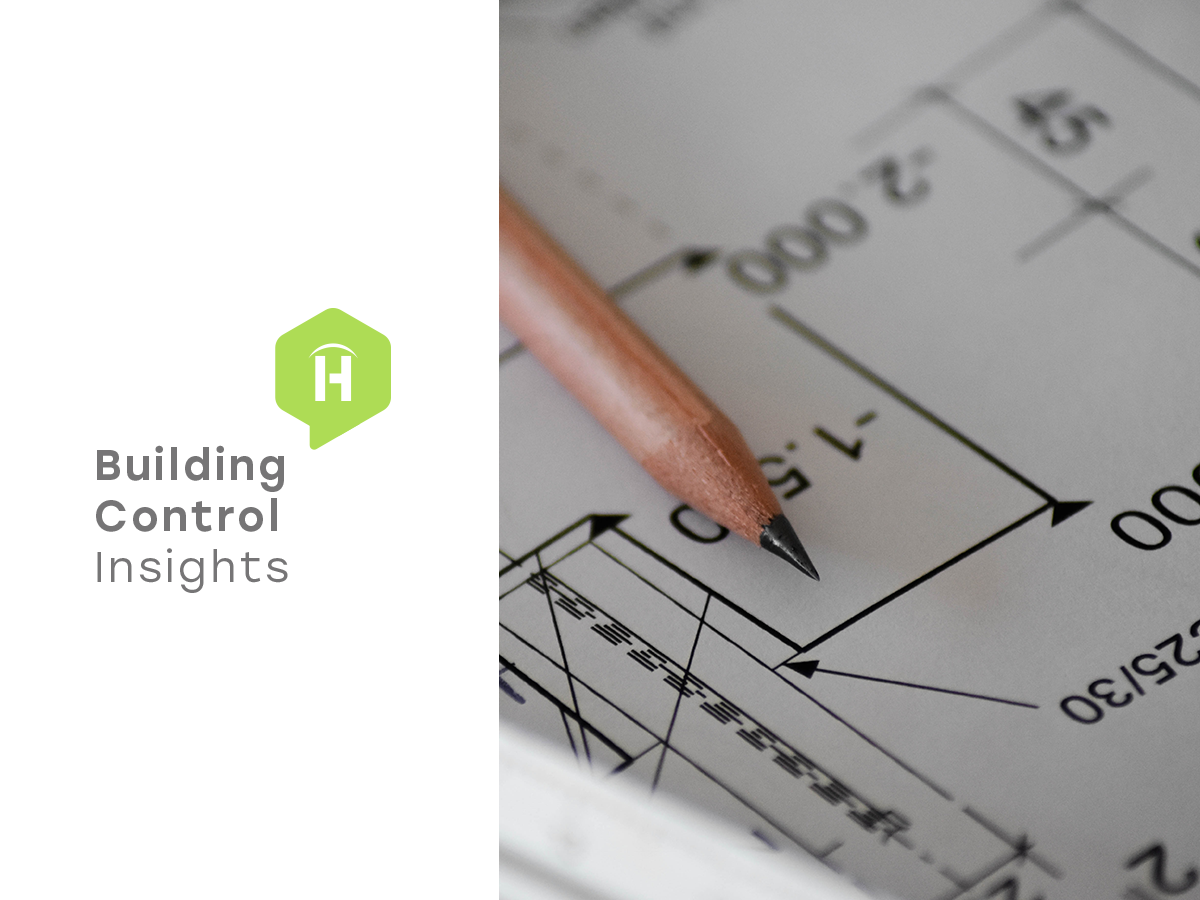 Harwood - Insight 3 by Kevin Blunden
It seems that almost every aspect of the design and construction process focuses on risk. The risk to health and safety, the risk of non-performance, the risk to building users and the risk in terms of claims.
Those providing building control services have to consider the risks relating to a project even before they are appointed. Building control providers will assess the risk of potential non-compliance with the building regulations and focus their resources on those areas of the project.
Building a good working relationship, over a period of time, can reduce the risk, as can education in respect of the requirements of the Building Regulations.
Approved Inspectors cannot provide a full site supervision service and the inspections carried out are targeted at points in the construction process. The frequency and number of inspections is planned at quotation and appointment stage and will impact on the fees charged to provide the service.
It is perhaps worth considering the factors which can contribute to the risk of non-compliance that influence building control in planning their approach and this is perhaps best illustrated with an example.
Whilst risk-assessed approach to prioritising inspections is effective and makes the best use of the available resources there are still unexpected failures. For instance in providing single storey residential extensions the damp-proof course plays a key role in preventing moisture ingress, but the principle is well understood, all craft and professional training includes this and it would be unusual for brickwork to proceed without a damp-proof course. In consequence, in most cases the damp-proof course would not commonly be the subject of a targeted inspection but would typically be seen as part of the next scheduled inspection. This carries with it a risk that works may proceed without a damp-proof course and require subsequent remedial work if the builder is unfamiliar with the requirements, or elements are deliberately being omitted to save costs or time.
The risk in this scenario could be reduced if a competent builder, who is familiar with construction techniques and the requirements of the building regulations is engaged on the project. If a full set of design drawings and specifications are produced, then the risk can be further reduced as those on site have a set of instructions to follow. Although unlikely on a domestic extension if on-site supervision is being provided then this further reduces the risk.
Larger, more complex buildings can create a greater degree of risk, particularly where non-traditional materials and approaches are being taken.
Taking factors such as these into consideration the risk of non-compliance for a project can be evaluated and determined as being high, medium, or low risk. This, in combination and considering the type of work, can then determine how many inspections are required, and having decided that number, then the stages that require notification and inspection can be determined to ensure that as many of the areas of potential non-compliance as possible can be established.
It is worth perhaps reflecting at this point that the inspections carried out by building control bodies are conducted with all reasonable professional skill and care, but cannot guarantee that the works fully comply with the requirements of the building regulations. In addition, the guidance currently given to building control suggests that the minimum number of inspections on a project is one, and that notification should be requested at commencement and completion.
The construction sector, and particularly building control is on the cusp of the most radical change in 35 years and possibly since the Building Regulations were first introduced.
The focus will be on the competency of those involved in delivering building control, effectively raising the bar in terms of what is considered reasonable skill and care, however the principle of achieving compliance with minimum standards set by Building Regulations will remain, and the nature and frequency of building control inspections is unlikely to change significantly. Whilst the roles and responsibilities of those involved in the design and construction may be better defined, the responsibility for compliance will remain with the parties involved.
Around 50% of domestic alteration work is currently undertaken without the benefit of professional design advice or even detailed drawings and specifications, and even where professionals are involved, in the majority of cases their roles ceases once Planning Permission is achieved and the scheme is submitted to a building control provider. There is typically very little supervision on site and in consequence clients often expect building control to provide this role. Unfortunately, this is simply not possible.
In the future, in order for building control bodies to provide a service which can target more areas of the project for inspection, it will have to be the case that the fees paid will need to rise in order to reflect this increased work.
Fees paid to Local Authorities and Approved Inspectors start as low as £125 in some areas for some works and even in respect of larger projects the building control fee may only represent less than 0.075% of the overall project budget, around 1/100th of the typical architects fee for the same project.
These fees have evolved from fee scales introduced in the mid-eighties based on simple cost recovery within Local Authorities and have been held low on the same basis as clients often choose cost over quality of service.
As discussed above, the availability of design drawings and specifications can significantly reduce the risk of non-compliance and engaging professional advice is a key element in achieving a compliant solution. Unfortunately, in the domestic construction sector many clients do not understand this, as they see this level of input as additional and unnecessary expense, often relying on the builder's experience.
It raises the question, would those same clients be happy driving a car which had no design, but was built out of commonly used materials based on similar cars worked on by the mechanic previously. Yet even this simple analogy is flawed as most clients would at least seek a mechanic with a qualification.
Future changes may govern competency of those working in building control and professional bodies may set standards of competency for the professions, but until such point as builders have to demonstrate competence or are registered and regulated the elephant will not only remain in the room, but will be free to roam around the construction sector.
To see previous Insights, please visit harwood