Insights
I'm a person, get me out of here!
September 11, 2020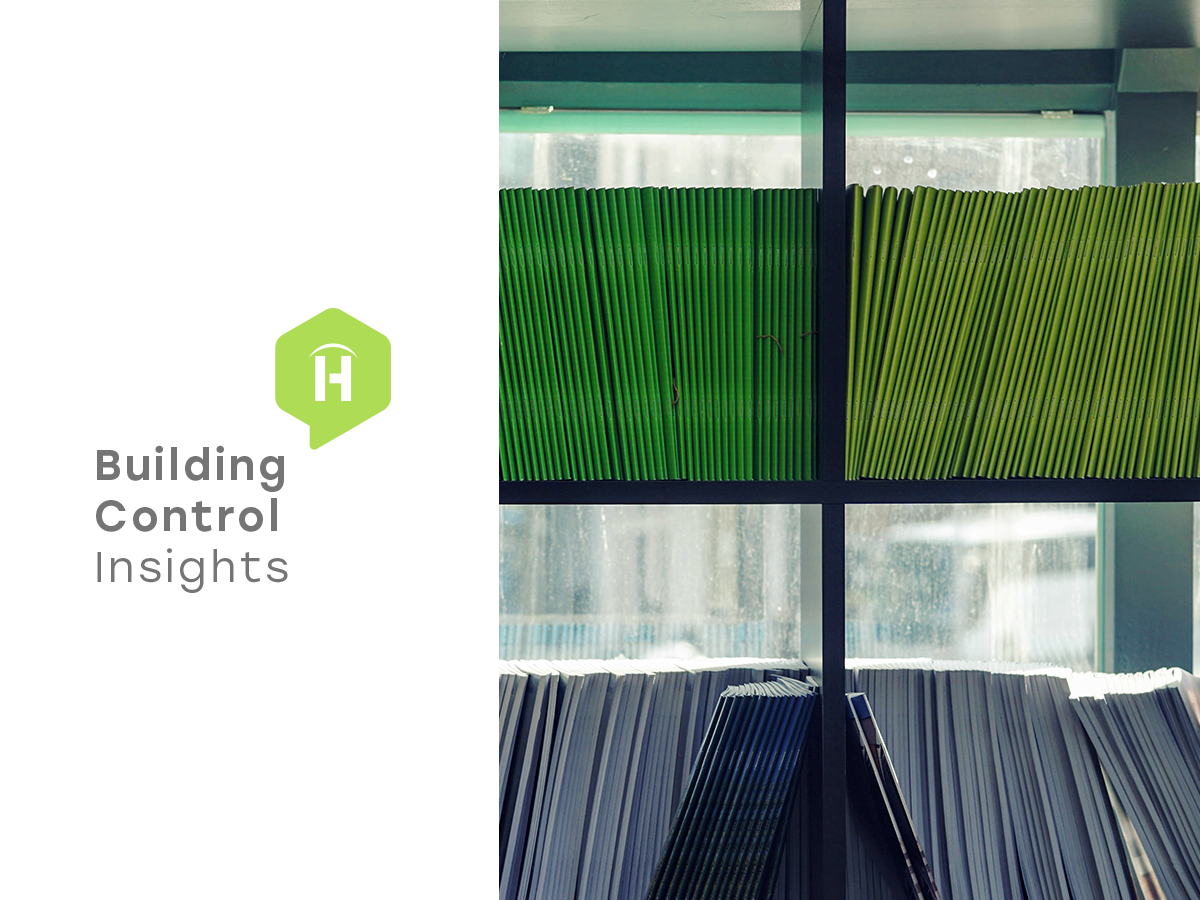 Insight 5 by Kevin Blunden
Fire safety in buildings has always been a major consideration when designing, constructing, and managing a building, and this has been at the top of the agenda since the tragic events on 14th June 2017.
When designing a new building the strategy for means of escape in case of fire is the responsibility of the designers and to aid them in their design there is a myriad of guidance to assist. Whilst much of this guidance adopts the same basic principles and only varies in the detail, there can be significant differences which are caused by the way in which the building is to be used and managed.
In residential accommodation we may adopt a "stay-put" or defend in place strategy, but if that accommodation becomes a house in multiple occupation or halls of residence then a different approach may be more appropriate. In non-domestic design the guidance of choice for many designers are the Approved Documents1 to the Building Regulations2. Whilst the guidance is open to interpretation, it is broadly considered to be effective and represent a "belt and braces" approach to fire safety and particularly means of escape in case of fire. However few designers are fully aware that "compliance with the guidance set out in the approved documents does not provide a guarantee of compliance with the requirements of the regulations". This is simply because the Approved Documents cater for simplistic and common circumstances and do not address innovations or variations. This statement is all the more surprising as there is generally a presumption that following an Approved Document demonstrates compliance. There are very few designs which once constructed have not varied in some respect from the guidance in Approved Documents and where variations occur, judgements have to be made in respect of mitigating measures and any shortfall could have major implications in respect of life safety.
It is possible to use alternative guidance if the general approach in Approved Documents is not appropriate and British Standards can form the basis of this approach. Whilst BS9999:20173 for non-residential buildings can be seen as providing a greater degree of flexibility in design, many of the benefits which can be gained in terms of addressing risk and achieving a greater evacuation time are still restricted by the requirement for certain prescribed features in the design and if the conditions for variation are not met in some cases the baseline provision may be more onerous that in the Approved Documents. An example of this is in relation to bars and restaurants, where patrons may consume alcohol and the British Standard recommends considering a reduced maximum travel distance, less than that quoted in Approved Document B4. Whilst it could be argued that part B should make a similar adjustment for those under the influence, the focus on the use of the building rather than the occupants does not currently address this.
Whilst the Approved Documents may only be fit for purpose for simplistic designs, the British Standards BS9991:20155 and BS9999:2017 also have their limitations and certain buildings, particularly healthcare may need a different escape strategy and approach, as provided by the HTM 05-02: Firecode6 and associated suite of guidance as these premises typically have a large number of occupants requiring assistance in the event of a fire and where the risk posed by movement and evacuation may be greater than that posed by a contained fire.
One area where the guidance used for design has shifted considerably in recent years has been in respect of schools. The guide quoted as being appropriate for education buildings has for some while been Building Bulletin 1007. This guide is specific to schools and considers the risks posed to children in the event of a fire. BB100 has been under review for a considerable period and has been subject to consultations on changes which have yet to be implemented. In many cases, particularly secondary schools, designers are opting to use BS9999:2017 as the basis of the design, rather than BB100, and whilst this does provide greater flexibility it does not necessarily give the same level of consideration to younger children that BB100 does. For instance, BB100 requires all classrooms where children under 7 are taught to have a direct exit to external air. This provision is not included in BS9999.
Where a particular standard does not necessarily fully address a particular situation there is a temptation to pick features from multiple standards and whilst this may enhance the design and introduce additional measures to protect life, care must be taken to ensure that elements are not adopted on a pick and mix approach, which may result in a less safe solution. Generally, each guide is intended to be adopted in its entirety as many aspects of the recommendations are interdependent to achieve a safer solution.
Where designs are more complex it is often the case that BS7974:2019 is adopted, BS7974 provides a framework for fire engineering to enable a wider consideration of fire safety and building elements to achieve a safe solution. There is a perception that a fire engineered approach can solve all issues and be more flexible, however the British Standard sets out a procedure, which combined with the specification of tested and verified materials and equipment is still working within constraints and cannot justify any approach or particularly the omission of key features.
Design and construction of new premises is relatively straightforward when compared to the 50% of the UK construction market taken up by renovation, refurbishment, and conversion works. Existing buildings have often been designed and constructed to older legislation and standards and whilst there may be an ongoing requirement to manage these buildings effectively and produce fire risk assessments, there is no current obligation to bring these buildings up to current standards periodically, or even when works are carried out to parts of the building.
The Building Regulations will only apply to building works, material alterations and changes of use. Parts of the building not directly part of the works may only need to be left in a condition at the end of the project which is no less compliant than it was prior to the works. This means that any inadequacies may well remain. Obviously the ongoing use and management of premises other than individual dwellings, will be subject to the provisions of the Regulatory Reform (Fire Safety) Order 20058, and those managing the building will have to make suitable provision for fire safety, however that can be complex when the available guidance tends to be based on new build.
Whatever approach is adopted to means of escape, stay-put, simultaneous or phased evacuation or progressive horizontal evacuation, the guidance we adopt must be appropriate and fit for purpose and is all likely to change within the next 5 years.
Harwood Building Control Approved Inspectors Ltd can advise on all aspects of fire safety and the Building Regulations in respect of historic, current, and potential future standards.
Approved Documents – MHCLG Guidance on ways to meet building regulations
Building Regulations 2010 as amended – UK Statutory Instrument No 2214
BS9999:2017 – Fire safety in the design, management and use of buildings. Code of practice. Published by BSI
Approved Document B – Fire safety – Volume 2: Buildings other than dwellings
BS9991:2015 – Fire safety in the design, management and use of residential buildings. Code of practice. Published by BSI
HTM 05-02 Firecode – Guidance in support of functional provisions (Fire safety in the design of healthcare premises
Building Bulletin 100: design for fire safety in schools