Building
How is technology transforming building control?
September 9, 2022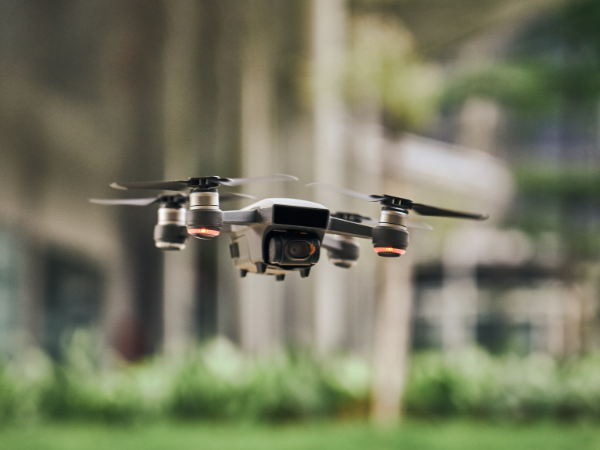 We might not be baking sourdough bread or working out with Joe Wicks quite so much, but there are several behaviours that have become embedded more deeply into our personal and professional lives in the post-lockdown world.
Among them is our increased acceptance of technology. Take video calls as an example – at the end of 2019, there were an average of 10 million participants in Zoom meetings every day. Within four months, that figure rose to 300 million, who cumulatively racked up 2.6 trillion annual meeting minutes.[1]
In building and construction, the removal of Covid-related restrictions has ushered in a welcome return to in-person engagement, but the continued use of video calling and the rising influence of other technologies point to the sector's wider digital shift.
Arguably, this transformation was already underway prior to the pandemic and the experiences of the past few years have only served to accelerate an existing trend. In building control, one technology that has certainly increased in visibility is the use of drones or unmanned aerial vehicles (UAVs). At a time of strict social distancing, the ability to conduct inspections remotely, using video footage recorded by drone, was important for both personal safety and project continuity.
Like video conferencing, drones are a good example of a technology that existed pre-pandemic but played a relatively peripheral role. Having been pushed into the mainstream, however, the momentum behind the use of video and imaging continues to build, and its application continues to expand, with inspection being just one area of focus.
In the early stages of a building's development, drone data is increasingly being overlayed with Graphical Information System (GIS) software to create accurate visualisations of a site – either as a two-dimensional picture from multiple source images (orthomosaic) or as a three-dimensional augmented-reality model of what a building will look like (drone mapping). London Fire Brigade is reported to be exploring these techniques, which can be valuable for picturing escape routes and highlighting potential areas of concern when it comes to fire safety.[2]
And just as the use of visual data is growing in influence for building control, so the technologies for managing and storing this information are becoming more important to construction sector as a whole. The Building Safety Act, which came into force in the wake of the Grenfell tragedy and the subsequent review into building regulations and fire safety by Dame Judith Hackitt, prioritised this notion. It advocates the creation of a 'golden thread' for each building – an objective, authoritative record of information on materials, processes and safety compliance, including data from inspections and final certification.
This amplifies and digitises the essence of Regulation 38 of the building regulations, which already stipulated that fire safety information should be passed on to the responsible person, with the aim of ensuring that "information critical to the fire safety of people in and around the building is communicated to the owner, occupier and/or end user, so that the building can be operated and managed correctly".
Digitisation is fundamental in enabling the assimilation and storage of such a wealth of data. Achieving the same objective using manual records would simply not be possible, but when collated into a common electronic platform, information can be analysed and shared quickly and easily.
This leads into another area where technology is driving change among building control professionals: systems infrastructure. Digital transformation demands consideration of how information will flow into a business, how it will be managed within the company, and how it will be shared with external stakeholders. Continued investment will no doubt be required in the coming years to ensure internal systems are capable of channelling project data with efficiency and accuracy, and of providing an interface to clients and partners seeking valuable reporting and analysis.
Having digitised their operations in this way, businesses will be in prime position to take advantage of other rapidly maturing technologies to increase their efficiency and effectiveness. High-speed connectivity, such as 5G, will bring greater mobility and agility, while Artificial Intelligence and Virtual Reality will provide a means to visualise and predict risks.
The potential of such a technology-centric approach is clear, and it is a direction being pursued by the government. Its policy paper for infrastructure investment – Transforming Infrastructure Performance: Roadmap to 2030 – points to "far greater use of digital solutions (such as sensor, monitoring and wireless technologies, robotics and augmented reality) in the delivery and operation of our built environment".
However, there are many equally important considerations that this direction throws up. These include a growing reliance on technology partners and also a need to place greater emphasis on the area of data protection and security. There is also the question of how technology's expanding role in the building control space will impact on current analogue methods, with in-person inspections fundamental to our role.
David Woodward, Harwood CEO comments: "At Harwood, our view is that technology is there to enable and enhance rather than to replace. Employed appropriately, it can deliver time savings, productivity gains and cost efficiencies, but only in tandem with the professional skill and judgement of building inspectors. The dial might be shifting towards digital processes and virtual experiences, but experience and knowledge of the real world remains invaluable to deliver buildings that are safe and fit for the future."
To find out more about how our services can add value to your projects, or more information about how we work with our clients, get in touch on 01227 931 777 or enquiries@harwood.uk.com.
[1] https://www.businessinsider.com/microsoft-teams-slack-zoom-usage-charts-increased-remote-work-pandemic-2020-4?r=US&IR=T
https://backlinko.com/zoom-users#zoom-daily-meeting-participants
[2] https://www.heliguy.com/blogs/posts/public-safety-with-drones-and-gis