Building
Health and Safety services at Harwood: helping our clients navigate legislation and industry guidance
February 18, 2022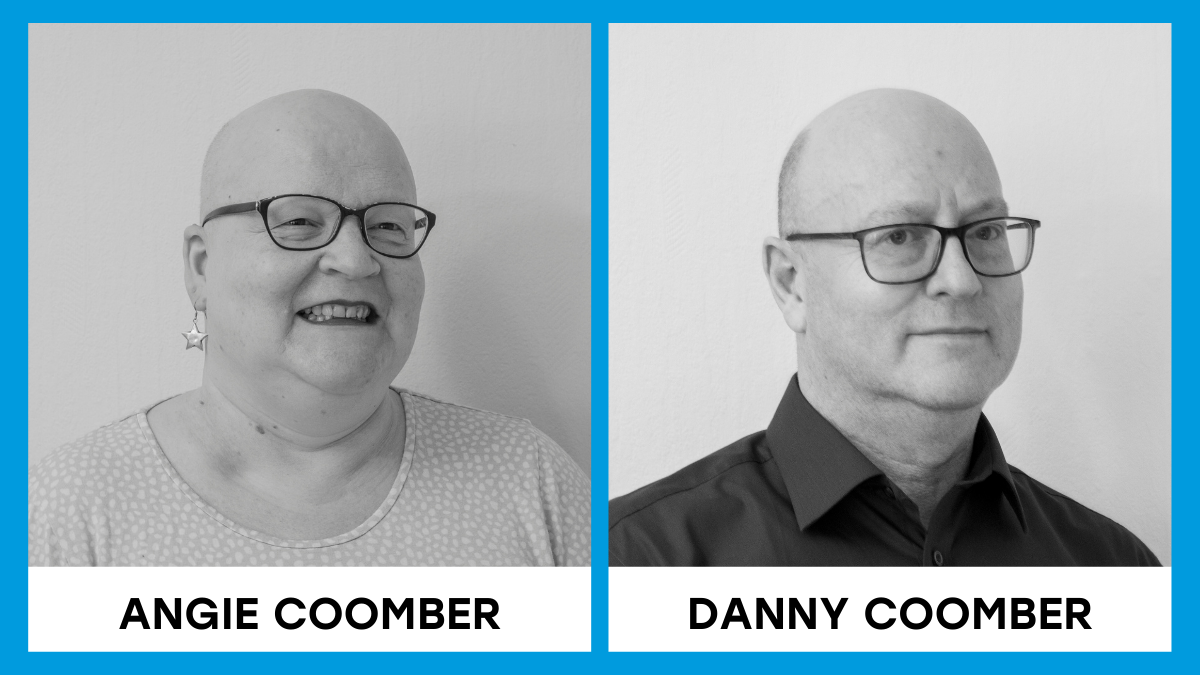 In light of ongoing regulatory changes, and through open dialogue with our clients, we know that clients are looking for building control consultants with a high level of competency in complementary areas, such as health and safety, providing them with the peace of mind that a construction project is being properly reviewed.
At Harwood, we take pride in our multi-disciplinary teams, and Harwood Construction Consultancy Services is dedicated to providing our clients with access to our knowledge and expertise in all areas of construction, fire safety, statutory legislation and standards.
With this in mind, we have expanded our services to include Health and Safety, supporting this with two new senior management team appointments: Danny Coomber, Head of Health and Safety, MCIOB CMaPS, and Angie Coomber, Health & Safety Technical Manager.
Danny and Angie are responsible for heading up the new Health and Safety team at Harwood, and ensuring clients meet good practice standards, and ultimately, stay safe.
Read on to find out more about Danny and Angie and why their experience will play such a key role in the service we provide.
Can you tell us a little bit about your experience and how it will support Harwood's clients?
Danny: I was a military construction engineer, serving a full 23-year career as a clerk of works before holding a number of senior management positions providing construction consultancy services. I am an MCIOB (Member of the Chartered Institute of Building) and Angie and I both hold NEBOSH (National Examination Board in Occupational Safety and Health) qualifications as well as IOSH (Institute of Occupational Safety and Health) certifications.
There's currently a lot of speculation about the new legislation and regulatory requirements that are going to come in under the new building safety bill, but the likelihood is that clients will require access to people and teams with a certain level of capability, that may not be available in house. We can provide clients with competent advice and guidance around Construction (Design & Management) (CDM) regulations and health and safety in construction.
Angie: We like to work in a way that challenges peoples' thinking; sometimes we find clients are citing something they believe in, rather than something that is truth. Our approach is: 'let's revisit that and see what we can do with it', it's very much a partnership.
Danny: When it comes to understanding due diligence, and what's at the core of health and safety, we don't want to stifle creativity. We think proactively, like builders, like designers – we're not your 'typical' health and safety people.
What do you like about Harwood's values and the way they work?
Danny: Having worked for both smaller consultancies and larger companies, we both like the personal relationships that Harwood develops with their clients, there is a real family feel.
Angie: We live in Faversham, and we're very proud of the fact that the home of the business is in Canterbury. But even though Harwood has its roots locally, their outlook is national.
Are you seeing any emerging trends within the sector?
Danny:  Insurance for professional services, and the duty of care, is changing.  I think we will start seeing a move towards a stage where anyone with a regulatory or supervisory role will have to be more certified, more credible. An approved inspector is a perfect example, they're registered and licensed by government to do a job that the government would normally do.
What are some of the challenges that a client might come to you with?
Danny: Clients are often concerned about taking the legislative appointment, or to do it without help. They'll come to us to either fill in the gaps or we can do the job for them. We can add a level of comfort that the Principal Designer or Duty Holder might be reluctant to take on.
Angie: We also work with clients when there is an unusual case, when clarity is needed on exactly how something needs to be done, from start to finish – for example, pre-development of land, ready for construction. There is a need to consider what the end product might look like in order to not instigate things that might then become a problem.
What advice would you give to a client at the beginning of a project?
Danny: Get us involved as early as possible! The more upfront input you have, the better it will be in the long term Although some of our remit is around construction safety, a lot of our projects revolve around interaction with the general public and helping clients manage risk to the end user.
Through the creation of this new service provision and Danny and Angie's appointments, we have recently achieved SSIP (Safety Schemes in Procurement) certification with SMAS, and have met the standards required to achieve Contractor, Designer, Principal Designer status. The certification demonstrates our commitment to health and safety and helps to reduce duplication of work for our clients.
Connect with Danny on LinkedIn, or to find out more about how our Health and Safety services can add value to your projects, or more information about how we work with our clients, get in touch on 01227 931 777 or enquiries@harwood.uk.com.