Building
Harwood receives award recognising international quality
May 3, 2018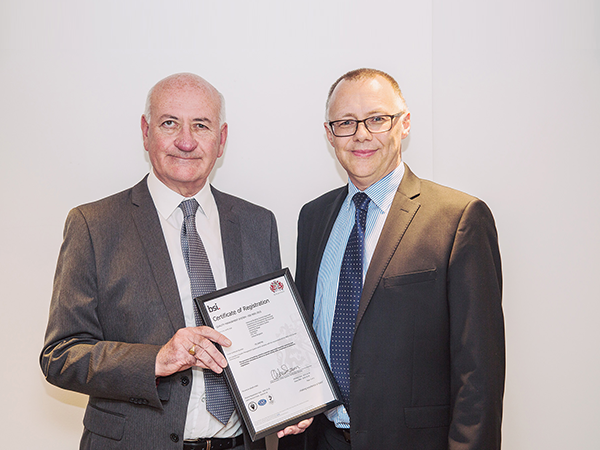 Following a rigorous two-day audit of Harwood's Quality Management System, we are proud to announce that we have been awarded ISO 9001:2015 certification by the British Standards Institute (BSI).
BSI officially approved Harwood's upgraded standard following the recommendation from the auditor and highlights the commitment the entire group has to meeting client requirements, enhancing professionalism and promoting a culture of constant improvement.
Paul Robinson, Managing Director, said "Harwood is extremely proud of its latest achievement which provides further evidence of its commitment to ensuring quality and providing the best possible professional service to our clients. We are dedicated to maintaining our ISO 9001:2015 certification and constantly developing and improving our processes and procedures as well as our on-going investment in people, technology and facilities".
Paul Robinson and his entire team had been working closely with SGR Consulting Services Ltd for a number of years to ensure that the highest standards were met and maintained. Fergus McManus, of SGR Consulting Services, commented that the enhanced certification was the result of many months of enthusiastic effort.
The entire Harwood Group are committed to maintaining the highest standards and this latest recognition of our approach to quality only enhances the service we can offer new and existing customers.