Construction
Harwood Continue to go Paperless
May 12, 2020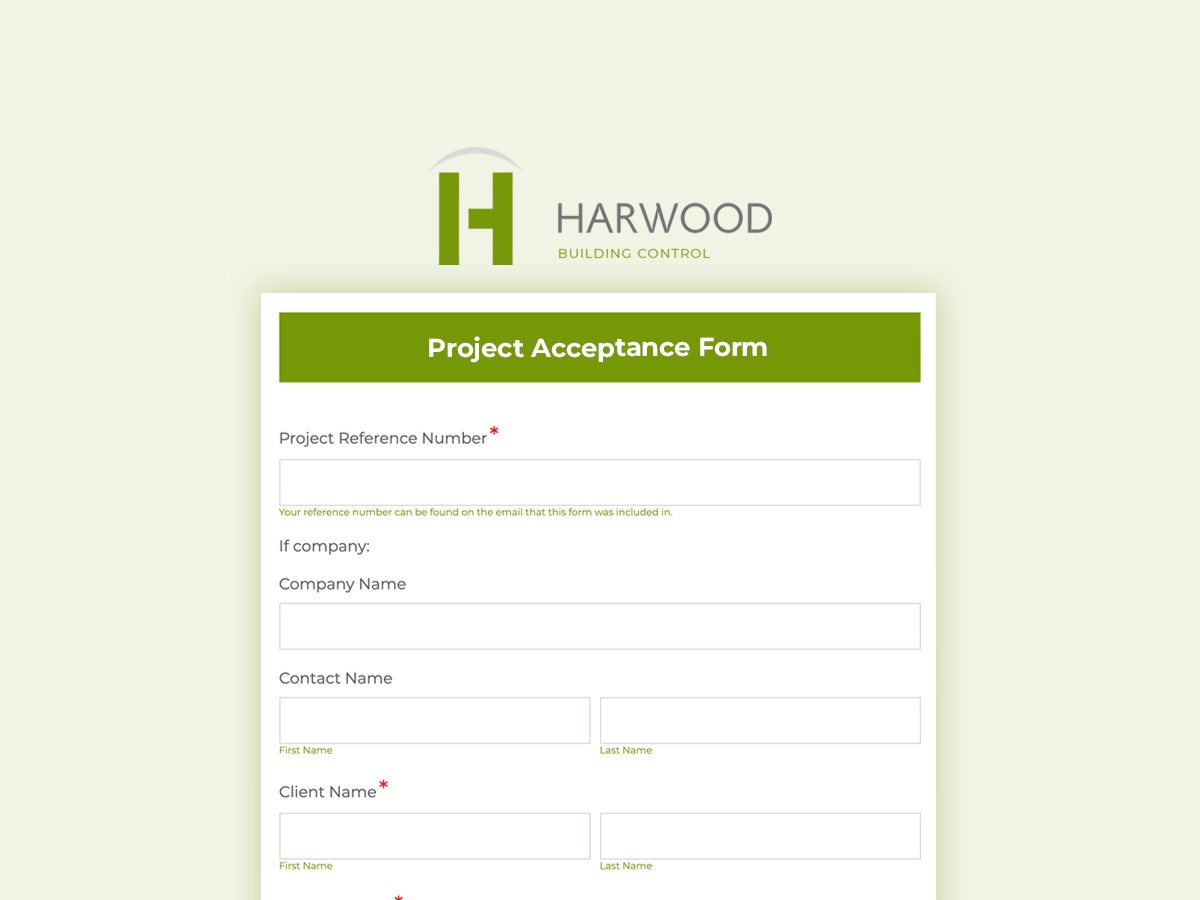 Harwood strategy to help client's projects
Whilst Government guidance suggests that the construction sector should aim to get back to working as normal. In some cases, clients are reluctant to commit to developing projects to full working designs, and to submit applications for schemes, which may not progress towards commencement within the immediate future. At Harwood we understand that this can be challenging for design teams who are trying to progress designs but are unsure whether proposals are likely to meet the requirements of the Building Regulations. To assist we are continuing our approach of offering preliminary advice on sketch schemes for significant projects, where an early intervention can result in significant savings in terms of time and expense later in the design process. If you are preparing a scheme which is a little out of the ordinary, and you think you could benefit from our input, then please contact us.
As the construction sector starts to re-energise at a significant rate. It is essential that any delays in being able to start works are avoided as these may be costly, it is likely that resources and manpower will gravitate to those projects which get going first. At Harwood we can assist in speeding up the commencement of a project by accepting an outline application and serving the legal Initial Notice now, making sure that paperwork is not a barrier to recovery when things change.
Harwood are fortunate that we have a team of professionals which includes those experienced in providing training and education and we are able to offer our in-house professional development and training courses to our clients to enable them to maintain the levels of awareness and competence within their own workforces, meet their obligations in terms of CPD and engage with the Harwood Team so that we can all gain a better understanding of each other's needs and roles.
We are aware that access to hard copy information, printers etc has required everyone to adapt to a more paperless way of working and to support this Harwood are introducing their latest digital application form.
We are very excited to be launching our digital Project Acceptance Form for our clients, thus enabling the process of submitting a Building Control application to be quick, easy, and paperless! We have listened to the feedback from our clients in relation to our application functionality and at times like these, where we find ourselves working from home and not all of us have access to standard office facilities such as scanners, printers etc…,with that in mind, our team are confident we can provide a seamless experience.
The online form gives the flexibility to engage with us from mobile phone, tablet, and laptop devices as well as desktop computers, so no matter where our clients are, we can assist you with your Building Control needs.
David Woodward - Harwood Building Control Approved Inspector Ltd CEO says
'We have been running extensive testing on this new process and look forward to its launch today, Tuesday 12 May 2020. This is a further commitment to our clients, that we continue to work hard behind the scenes, to make sure we improve our service and invest in our company even in these challenging times.
We aim to ensure that Harwood make the client/customer interaction efficient and enable us to keep appropriate sustainable practices through the whole of our company, thus maintaining a strong presence in the Building Control sector. It is essential that we work together proactively with our clients and customers alike to ensure a prosperous and sustainable future.
Your feedback is most important and valuable to us. Therefore, please do let us know how you are finding the new digital experience by simply responding to our email after your submission, or by emailing enquiries@harwood.uk.com.'
Thank you.
On behalf of Harwood Building Control
David Woodward
CEO