Construction
Answering your fire safety legislation queries and building control concerns at Kent Construction EXPO
August 9, 2021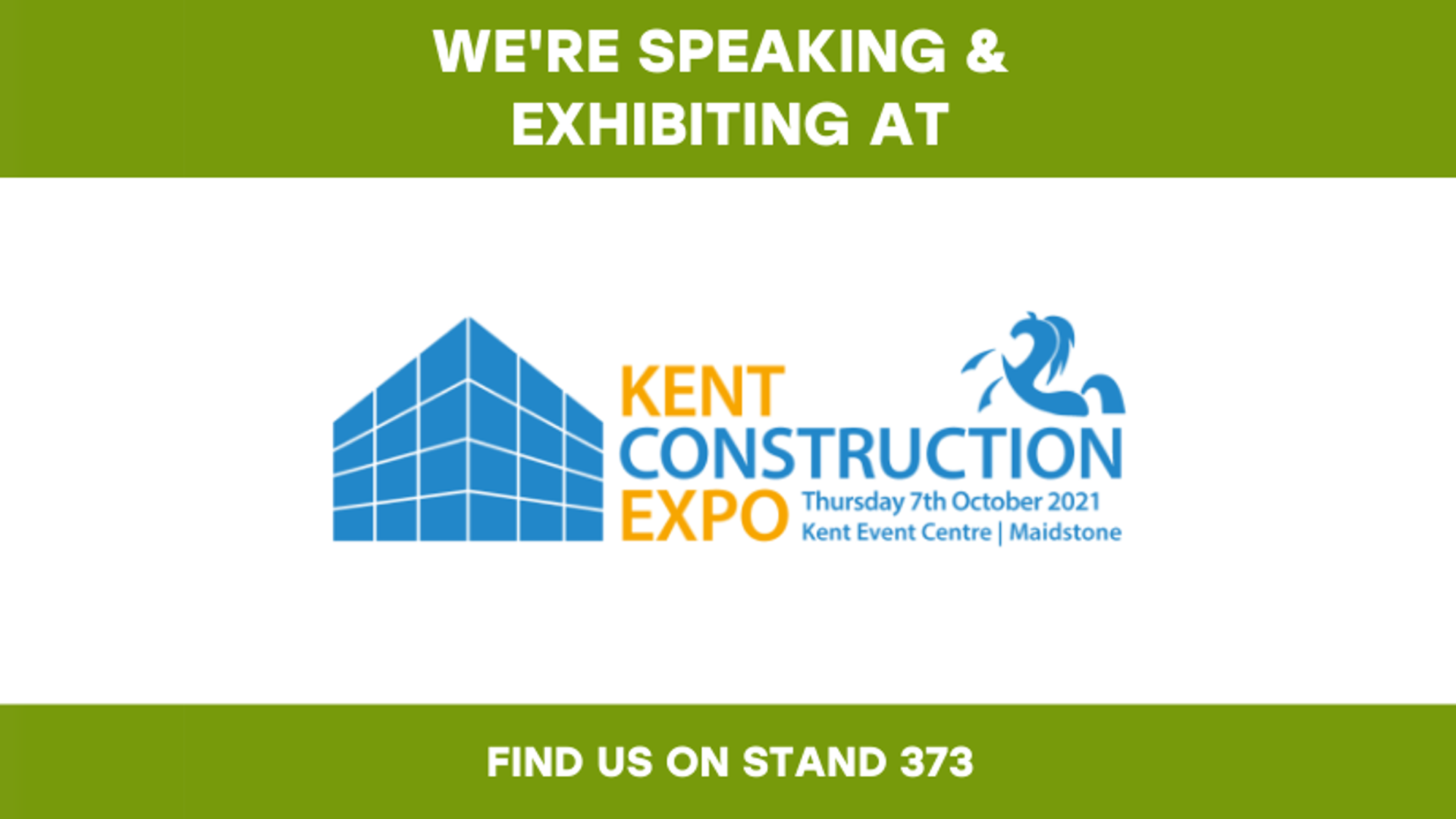 Join us on stand 373 on 7 October 2021 at the largest gathering of construction industry professionals, contractors and suppliers in the South East.
Over 2,000 visitors and 150 exhibitors are expected to come together for an incredible day of gathering fresh inspiration and new ideas. We're pleased to be playing our part by sharing our team's expert knowledge, hosting a workshop covering the most significant changes to fire safety legislation in generations, as well as holding a Q&A session giving visitors the chance to put questions to our panel of experts.
Fire! You are responsible! Are you competent?
This speaking session, hosted by Kevin Blunden – our Technical & Compliance Director – will provide an introduction to The Fire Safety Act 2021, including an explanation of how these changes will impact those who design, construct and manage buildings. The session will detail the changes to legislation, standards and requirements for individual professional competency.
Kevin is a Chartered Building Engineer and Environmentalist with nearly 40 years' experience in the sector, during which time he has managed teams in both public and private organisations and has worked to raise standards of competency in the sector, as well as training a large percentage of those working in building control in England and Wales. Alongside his role at Harwood, Kevin works with professional bodies, industry groups and the Government to influence future standards and regulations, enabling Harwood and our clients to anticipate and prepare for change.
Kevin will be sharing his insight on The Fire Safety Act 2021 at 1pm in the Brunel Room.
Live Q&A: Building Control and New Fire Legislation Surgery.
Following Kevin's workshop, at 2pm Ben Cheeseman – our Commercial Director – is holding a Q&A session, during which you're invited to bring your current and future project challenges to the table, for our expert panel to answer any concerns, technical issues and building control questions you may have. We have three members of our senior management team who will cover building control and any queries on The Fire Safety Act 2021.
Ben has 18 years' experience in private sector building control and is responsible for Harwood's commercial development, financial performance and major projects. Ben is a Chartered Building Engineer and is a fellow member of the Chartered Association of Building Engineers. He has an excellent reputation in the industry for his valuable experience and knowledge, having dealt with a huge variety of construction schemes across all sectors.
Joining Ben will be Adam Dodd – our Operations Director – well known in the sector for his experience supporting clients with both smaller and multi-million pound projects. As a Chartered Building Control Surveyor and Fire Risk Assessor, Adam brings a wealth of industry experience and expertise to the session.
Ben and our panel of senior Harwood Approved Inspectors will be solving visitors' challenges at 2pm in the Roundtable Room.
You can register for free to attend these sessions and the Expo here: www.kentconstructionexpo.com
About Kent Construction EXPO.
Running for over 10 years, Kent Construction EXPO is the largest gathering of construction industry professionals, contractors and suppliers in the South East.
Organised by the Kent Invicta Chamber of Commerce with support from Kent County Council, Medway Council and the Kent Construction Focus Group, Kent Construction EXPO delivers a unique opportunity for the construction sector to come together for an invaluable day of learning, networking and conducting business.
Within the exhibition, over 150 market-leading companies showcase their solutions, new products and the latest innovations to address current challenges.
As well as a comprehensive exhibition, at Kent Construction EXPO you can access a programme of free keynotes and workshops, providing fresh insights into current construction industry challenges and opportunities on the horizon, as well as emerging technologies, practices and innovations, helping you to keep up to date and thrive in the years ahead.
We very much look forward to seeing you there!
Based in Kent, Harwood provides Approved Inspector building control services for commercial and domestic construction projects across England and Wales. Our critical thinking helps anyone who wants to create structurally safe, environmentally sound and accessible buildings. By applying our experience to working within the Building Regulations, we help clients to get the desired result.