Behind the H
Female powerhouses: Meet women in construction (part 2)
March 10, 2022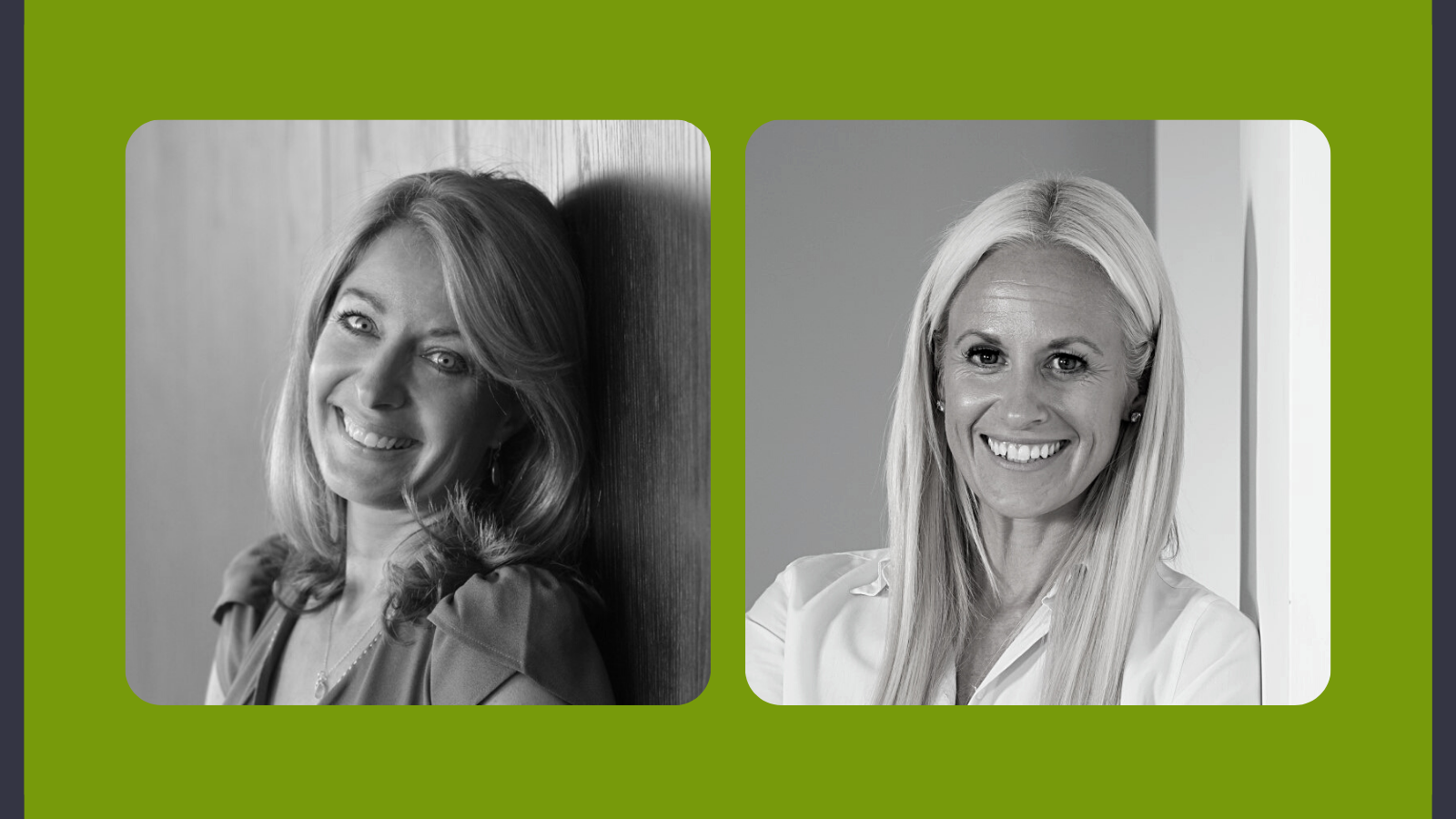 We're celebrating Women in Construction Week, which aims to 'highlight women as a viable component of the construction industry'. To honour the week, and women in construction generally, we spoke to women working within the industry, with the hope of encouraging new talent to join this growing, vibrant group.
In part 1, we spoke to Lisa Rooke-James, Senior Building Control Surveyor at Harwood; Sophia Goudie, Quantity Surveyor at Kier Construction; and Charley Gremo-Gilham, Co-Founder and Business Director of Red Key Concepts.
Here's part 2 of our interviews.
PERNILLE STAFFORD, 51, CEO OF RESONATE INTERIORS LTD.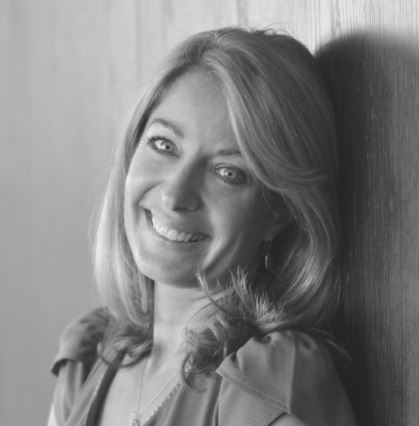 What exactly do you do?
We're interior architects. We design and curate everything within a building – floors, walls, ceilings… – so we're very much in the construction industry.
How long have you been in construction?
30 years. I graduated when I was 21 – well, I got offered a job at my degree show, so just before I was 21 – and I went straight to work the next day. I did have two two-year breaks and two kids — but I've been in this industry a very long time. And I love it. It's creative, inspiring and every day is totally different.
Why choose construction? 
My father was a furniture designer – very prolific in the '60s – and my mother was an antique dealer from Denmark. So, I was always surrounded by design and drawing boards and creative stuff. I knew very early on what I wanted to do. I went to art college for a foundation course and found my love for interiors then.
What were the challenges you faced when you started out?
It really was a very sexist environment 30 years ago and there were times it was quite challenging as there just weren't many women on site or in the industry. But things have completely changed over the years.
Later on in my career, I was on the board for the British Council for Offices. Then there were maybe two or three women on the board of 30. That, again, has become much more inclusive.
I've always been very supported in my career — I think there are some amazing, strong ladies in the industry who are real figureheads for younger women coming into construction and they do most definitely have a voice.
At Resonate, in the leadership team, we are two female directors, two male — and within the team we're 50:50 male/female: but not intentionally as we employ on talent and personality. Which I really like.
Do you feel those issues have changed? 
It's changing and we have come a long way in the last 10 years.
Education is much better and some of the young women coming through are stronger in themselves and they won't stand for any degrading comments. I feel women are absolutely heard now.
What are the challenges to women in construction now? 
I think around the childcare issue and the inequality there. In Scandinavia you don't think about it at all. Either the father or the mother is responsible for childcare. But here it's still the assumption the mother will always take the time off to look after the kids. I think that's still a challenge.
Why do we need the Women in Construction week? 
We need to celebrate us all. There are a plethora of amazing women in this industry and us all celebrating together is a really strong force. And we can look out for each other, too. But, more importantly, the week encourages young ladies to join a vibrant, informative and exciting industry.
Is construction a great field for women? 
It's amazing. For problem-solving and watching things being built… For me, having that creative mind, it's just wonderful. It's a real way of exploring creativity and management and all sorts of skills. It's a wonderful industry for women to go into.
What do you love about it?
I love the creative process at the beginning: taking the brief and then coming up with that first design and then bringing it to life for a client. And them going 'Wow! Is that going to be my space?!' It's really exciting. And then, right at the end of the project, walking through it when it's built. 'I remember when we put this all together.' I just love that. It's amazing to watch the designs come to life.
What advice would you give to any women considering working in construction? 
Go for it. There are so many opportunities. And when you've started with a sketch and turned it into a built environment that someone is going to walk through or live in and touch every day… That is just a huge sense of achievement. It's a great career to be in and it's constantly changing. There is nothing boring about being in construction!
What are your hopes for women in construction in the future?
I hope that women continue to grow strong as a force and work alongside the men.
I foresee all genders in the construction world working together for the betterment of projects and collaboration. The new agenda should be much more about how we get the best from all types of demographic, backgrounds, and play to our strengths.
ELLA BROCKLEBANK, 40, HEAD OF COMMUNICATIONS & BUSINESS DEVELOPMENT AT JENNER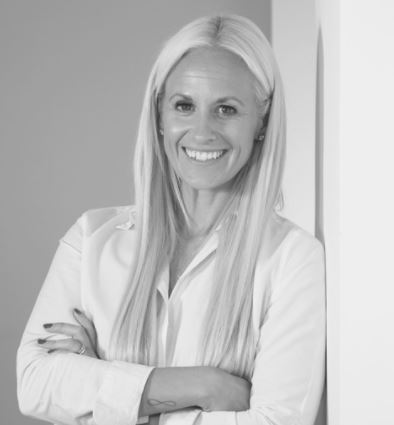 What exactly do you do?
We are main building contractors and I cover a wide-ranging role: all internal and external communications; anything PR-related and business development; and, alongside other members of my team, overseeing all aspects of marketing and branding.
How long have you been in construction?
I've only ever been in construction! I did a geography degree, came out of uni, and fell into construction.
What was your route into construction?
I went straight into an administrative role at a construction company and then, about six weeks later, my boss told me the company would like me to take on a marketing role and they put me through some more qualifications. Then I worked for a national contractor, then on the consultancy side, and now at Jenner where I've been for nearly five years.
Why choose construction? 
It was a happy accident! I got an interview because they liked my name! I absolutely fell into it but then I fell in love with the industry and I've never wanted to leave. Seeing how things come to life… There are always hurdles to overcome but that is what makes it really rewarding. And seeing the architects' visions come to life – making things buildable and affordable and giving them the wow factor – is just really exciting. We've just completed the world's first multi-storey skatepark. A masterpiece of engineering and construction. The skate-bowls are suspended! Being part of that is amazing.
What were the challenges you faced when you started out?
There's nothing that really stands out. We always joke we have to work twice as hard as females to achieve what men do. You do have to really push. But that's sort of how I am as a person, anyway. I never do things by halves.
I honestly haven't come up against your stereotypical males. Genuinely, most men I've worked with have been brilliant, really welcoming, and really helpful in terms of what they've taught me along the way.
Do you feel those issues have changed? 
Any old issues like that have definitely died down. We're getting lots and lots of strong female role models now, which is brilliant. And lots of women are owning their own businesses. In London there are so many more female architects, they are the norm now.
Construction is really supportive and we have a great network of people. And, with the strength of the LGBTQ+ movement, what is the norm now anyway? Working towards a gender-neutral existence, where we all just have a job to do, and that should be based on ability, really.
Why do we need the Women in Construction week? 
Eventually we'd like to not have to have WIC Week — because, as I say, then it's just actually people in construction. But, unfortunately, we are still at the point where women are the minority. (I think we're about 12% of the construction workforce – including admin staff – and it could be as low as 2% in technical roles.) The overall aim, I would say, is to work towards not needing the week. If you're willing to work hard and you've got ability and the right attitude, then you should have the same opportunities as anyone else.
Is construction a great field for women? 
Absolutely. There's female painters and decorators; female architects, engineers and surveyors; more and more females in really high-profile jobs. You can't have a solely male industry. We have to challenge and put our points of view across because we all think differently and you need that balance of thoughts and opinions.
What do you love about it?
The diversity and excitement and amazing people. You can have time in the office, time on site, you're bringing a vision to life, working as a team, and it's rewarding and exciting and I absolutely would strongly promote it to anyone. And I wouldn't feel concerned about young females coming into the industry. It's exactly what we need.
What advice would you give to any women considering working in construction? 
Believe in yourself, be bold, and don't let anyone ever tell you, you can't do it. And if they do, let that fuel you to absolutely succeed and prove them wrong. Go for it. You'll love it. And you'll be supported along the way. I'd strongly encourage any female to consider a career in construction.
What are your hopes for Women in Construction in the future?
That we get to the point where we don't really need to talk about women in construction. That it's not really a thing and we're all in the same industry working together to make it the best it can be. There's so much great work being done by industry professional bodies but we still have a way to go and we need to work together to achieve that. And peoples' identities, race or religion shouldn't even come into it. Just equality in the future and women are rewarded and celebrated just as they should be.
Women in construction: building a future for everyone. 
If you're interested in joining the construction industry, remember:
There are many different roles open to women in construction: painter and decorator, surveyor, engineer, architect, admin, marketing, tender, business development, exec… And even if you're in a different industry, your skill set may be portable over to construction.
Great advice is to work in various construction disciplines and talk to as many people as possible. Do a degree if you can; or get a trainee position.
It's an exciting, challenging, rewarding, vibrant sector to be in and it's constantly changing. The work is different every day. You can work on your own or in a team; on site or in the office; you meet so many different people; and all the projects are different, too. There is nothing boring about being in construction.
Women might still be in the minority – especially on sites – but that is changing. Companies know the vast benefits – and balance – having women onboard brings and are hugely supportive of women in the industry. As are men. More and more women are joining the profession and, as Ella Brocklebank, above, said: '[I hope] That we get to the point where we don't really need to talk about women in construction. That it's not really a thing and we're all in the same industry working together to make it the best it can be… Peoples' identities, race or religion shouldn't even come into it. Just equality in the future and women are rewarded and celebrated just as they should be.'
In case you missed it, catch up with the first part of our Women in Construction interviews