Case Study
Ensuring Regulatory Compliance in New Hospital Developments
June 13, 2023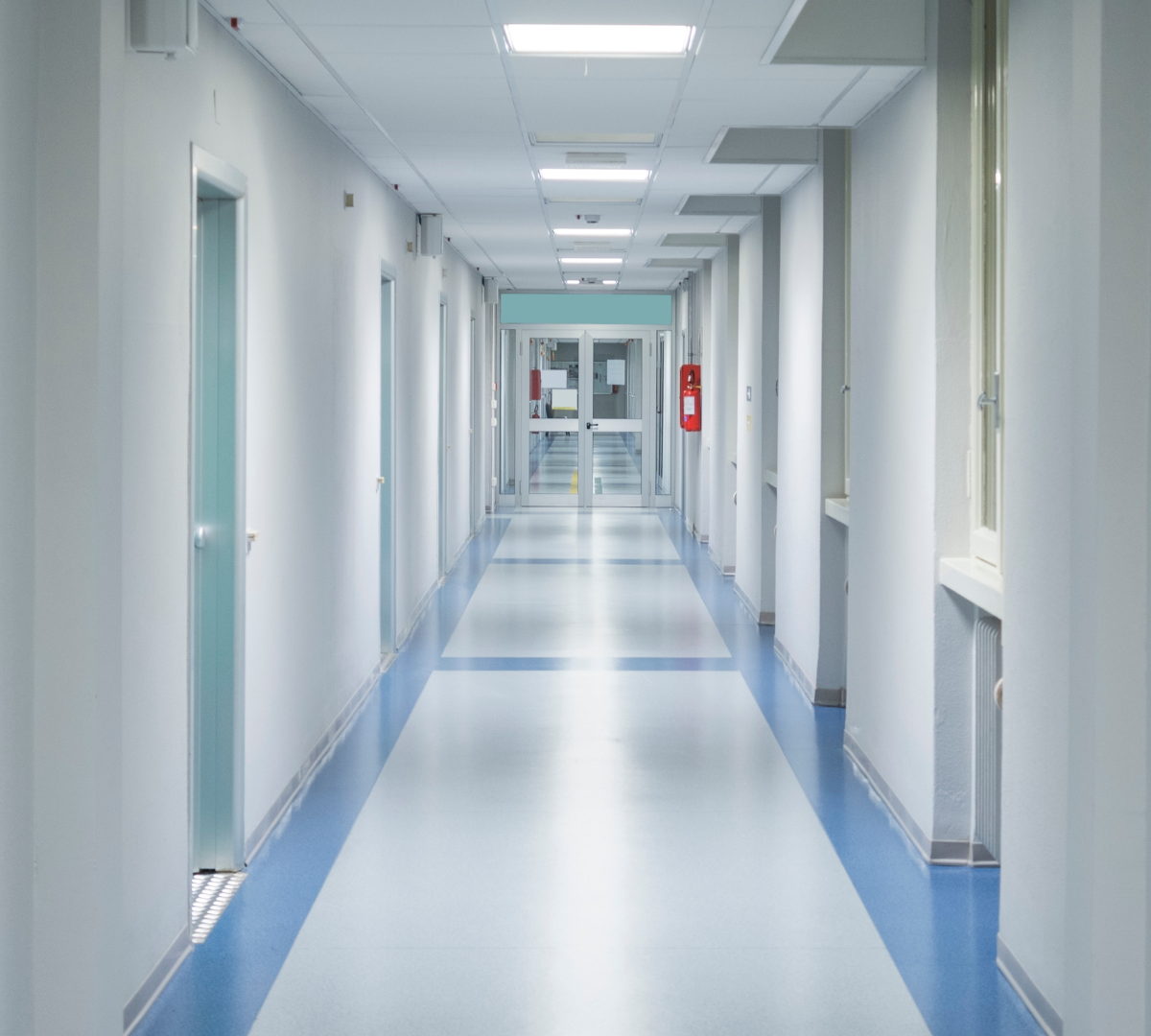 Hospitals and other healthcare buildings represent intricately designed structures that host many amenities and operational components. These include critical spaces like surgical units, imaging centres, and other vital facilities such as laboratories and administrative offices.
Such healthcare buildings typically incorporate public areas such as lobbies, waiting rooms, cafeterias, and relaxation spaces, contributing to the comfort and convenience of patients and their families. These various facilities and spaces demand highly bespoke building designs that seamlessly meld functionality, user comfort, and ease of access, creating an environment conducive to healing and recovery.
With its depth of experience and expertise in healthcare building compliance, Harwood has recently demonstrated these capabilities during the rapid construction of a COVID ward in Cardiff. The project demanded active participation, flexibility, adaptability, and an uncompromising focus on compliance with a broad range of regulations. The project also required strict adherence to an extraordinarily tight deadline due to the urgency of the pandemic situation.
Through a proactive, dedicated, and flexible approach, the team at Harwood successfully developed a new ward, ensuring it exceeded all necessary regulations. Our team members worked tirelessly, operating around the clock to ensure the unit could open its doors to patients as soon as possible, delivering a much-needed boost to local healthcare capacity.
This project at the Cardiff hospital underscored our specialist knowledge of the various regulations governing hospitals. It allowed us to demonstrate our deep understanding of the modular construction approach used to build the new ward.
Modular Methods for Efficiency and Speed
In an industry striving to meet the government's ambitious goals for hospital construction, there has been a significant upswing in the use of modular construction methods. Modular construction represents a modern, forward-thinking approach to building structures, using prefabricated modules assembled on-site. This method offers many advantages, including more efficient construction, cost-effectiveness, and a reduction in environmental impact.
Hospital design has adopted MMC in many areas due to its inherent speed and a focus on operational functionality. At Harwood, we actively ensure these modular projects are delivered strictly with regulations, and we pride ourselves on providing clear, transparent communication and swift response times, ensuring a hassle-free experience for all stakeholders.
A Healthy Environment Through Ventilation
The guidelines in the Health Technical Memorandum HTM 03-01 cover new facilities and substantial renovations of existing sites. These guidelines emphasise the importance of providing adequate ventilation to safeguard the health of inhabitants.
This is particularly important given the potential hazards of mould and internal environmental pollution. These issues are hazardous for everyone but become particularly dangerous for patients already unwell in hospital beds.
As a responsible and forward-thinking construction firm, we naturally support the guidelines in Approved Document F of the Building Regulations, which outlines the requirements for providing adequate ventilation to protect building occupants. Harwood collaborates with all healthcare clients to achieve compliance with these regulations, focusing on quiet, efficient mechanical ventilation units.
This approach helps create a pleasant atmosphere conducive to rest and recovery. We also actively assist in implementing energy-efficient systems, which help to reduce the environmental impact of healthcare buildings further.
We also ensure the fire safety requirements of HTM05-02 are met in terms of ventilation systems and fire dampers which have different requirements for hospital buildings due to their occupancy characteristics.
Sustainability as Standard
Part L of the Building Regulations dictates the minimum requirements for energy efficiency in hospitals. While there aren't specific regulations over and above those, it is well-known that healthcare facilities are responsible for about 4.6 per cent of the world's carbon emissions.
Contemporary hospital designs, many guided by Harwood's expertise, are now developed with the carbon footprint at the heart of the blueprint. By leveraging sustainable building materials and renewable energy sources, Harwood is actively aiding architects in crafting healthcare facilities that are more efficient, cost-effective, and eco-friendly.
Inclusive Access for All
Part M of the Building Regulations aims to ensure everyone has convenient access from the entrance or parking area to a specific unit within the building. When advising on pathways, Harwood considers people with varying abilities and requirements. This includes people who use wheelchairs, require walking aids, or have visual impairments.
Ensuring Fire Safety in Hospitals
Hospital fire safety is governed by the specific fire code HTM05-02, which sets out guidance on the design and operation of buildings to meet the provisions of Part B of Schedule 1 of the Building Regulations 2010.
Harwood actively collaborates with developers to ensure compliance with HTM05-02. This document provides comprehensive guidance on fire safety in healthcare premises. We ensure that these facilities are designed to provide appropriate levels of fire safety, including the use of progressive horizontal evacuation, compartmentation, and sub-compartmentation.
The memorandum's guidance also naturally deals with appropriate means of warning and escape, including fire detection and alarm systems, emergency lighting, and signage.
The team at Harwood is mindful that healthcare facilities may incorporate mattress evacuation to make it easier for people to be evacuated from upper floors if necessary. Corridors and stairways should therefore be designed in width and angle to accommodate this.
Our experience in Cardiff highlights our commitment to working with clients on projects that require expert building control guidance. By embracing MMC and actively ensuring compliance with relevant building regulations, we help create healthcare facilities that are efficient, sustainable, and accessible.
A Healthier Future
Ben Cheeseman, Commercial Director at Harwood, said: "It was a privilege for us to have worked on the Cardiff project. Regulations serve as the foundation for creating safe, efficient, and accessible spaces that genuinely cater to the needs of patients, staff, and visitors.
"Harwood is committed to embracing cutting-edge methodologies and working closely with our clients to create visionary healthcare facilities that stand the test of time, ensuring a healthier and more sustainable future for all."
Should you have a project that requires expert building control guidance, we'll be more than happy to discuss how we can lend our expertise.