News
Electric charging points in new builds: are you up to date with the changes?
March 28, 2023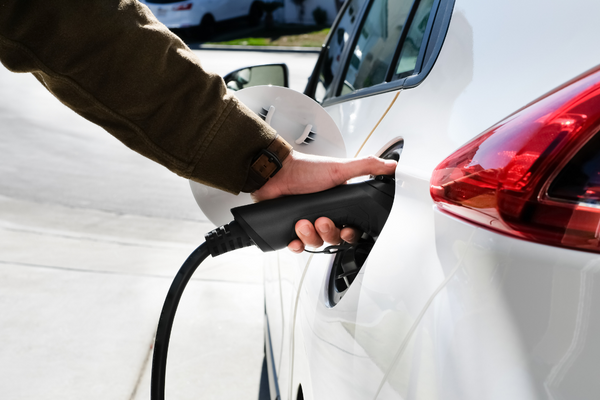 Electric charging points in new builds: are you up to date with the changes?
A substantial reworking of the Building Regulations is underway, which may impact projects that you have in the pipeline.
We've looked at the implications of one area in particular – electric vehicles and new obligations to install charging points and / or cable routes in parking areas. These regulations can cover residential and non-residential buildings, and existing buildings in the case of major renovations or material change of use.
Why are the rules changing?
Approved Document S of the Building Regulations has been created (along with the creation of Part O and the alteration of Part F and Part L), as a stepping stone towards the anticipated 2025 Future Homes Standard and Future Building Standard, which themselves are an interim step on the journey to the UK government's 2050 net zero commitment.
The changes, which apply in England, entered into force on June 15th 2022, with certain exceptions:
If building notice, initial notice, or full plans for building work were submitted to a local authority before 15 June 2022
Where "substantial work" on the particular building commences before 15 June 2023
The new requirements only cover buildings with associated parking spaces – full guidance on what counts as an associated space can be found within the Approved Document, but broadly, if it is separated from the building by a garden or owned open space, it's likely to be associated; if it's separated by a public road, it's likely not associated.
Electric Vehicle charging in new residential buildings
Part S creates an obligation to install both cable routes for charging, and the actual charging points themselves. If there were 15 dwellings and 20 parking spaces, only 15 charging points would be needed; the additional spaces require cable routes only.
The regulations provide another potential exemption, related to price. The whole cost of connection for charging points should not exceed £3,600 per charging point, and if it looks likely to exceed that, cable routes only can be put in place of the charging point requirements given above. The full Part S document lays out the details of how to prove the cost would be over the cap.
According to Part S, charging points should have" a minimum nominal rated output of 7kW [and] be fitted with a universal socket (also known as an untethered electric vehicle charge point)", though in some cases tethered may be substituted.
An exemption also exists for covered spaces – detailed rules are given for partly and wholly covered parking, but for covered spaces you should be able to substitute cable routes only for charging points. This exemption is due to the fact that charging points are considered a major fire hazard. Part S "does not provide guidance on electrical or fire safety. Electrical and fire safety requirements are likely to apply when carrying out electrical work".
Where it is decided to install charging points in covered car parks – which is often required by planners – then additional fire safety features need to be considered. These could include sprinklers, increased spacing between parking spaces, enhanced smoke ventilation systems and CFD modelling to demonstrate tenability conditions for the fire brigade.
Other cases than residential new build exist
Although the rules involved primarily affect residential new builds, in certain cases existing structures may face new obligations too. In total, Part S lists six areas covered by the new rules:
New residential buildings.
New non-residential buildings.
Buildings undergoing material change of use.
Residential buildings undergoing major renovation.
Non-residential buildings undergoing major renovation.
Mixed-use buildings undergoing relevant building work.
To summarise:
A new build that is neither residential nor mixed-use needs charging infrastructure if there are over 10 parking spaces.
Dwellings resulting from a material change of use may require one charging point.
Buildings with over 10 parking spaces undergoing major renovation may require one charging point and also further cable routes.
The regulatory changes involved are far-reaching, and represent the government's commitment to ensuring our built environment is ready for the anticipated levels of EV usage. The changes expected in 2025 will be more ambitious still, so it's important not to underestimate or neglect these new obligations.
To view the full Approved Document S: Infrastructure for the charging of electric vehicles, visit gov.uk. For advice about a specific project, please get in touch via our contact page.