Building
Community Commitment
January 20, 2016
Cambodia 2017 Sponsorship
Harwood are proud to be sponsoring Ellie Jones on her school expedition to Cambodia with Camps International in June 2017. We are delighted to have made a donation to The Official Cambodia 2017 Fund.
Ellie will be travelling to Cambodia for four weeks helping the disadvantaged communities and wildlife. Whilst there she will be helping teach disadvantaged children English as well as assisting locals in building new schools, shelters, toilets, wells for clean water and homes to enable them to live in better conditions.
Harwood will be following Ellie on her journey and look forward to seeing how her trip progresses. Watch this space for further updates on Ellie's amazing and worthwhile adventure.
Ryan Dixon (British Supersport Championship)
For 2017 Ryan will once again be competing in the British Supersport Championship, the premier support class at the British Superbike Championship. Ryan has purchased a newer, better specification bike which won races last season and is heading towards the season ahead optimistic and confident of some good results! Ryan has also been working hard making sure the bike and all other equipment is ready to go!
A message from Ryan
"I would just like to thank Harwood for their Support in the 2017 Season"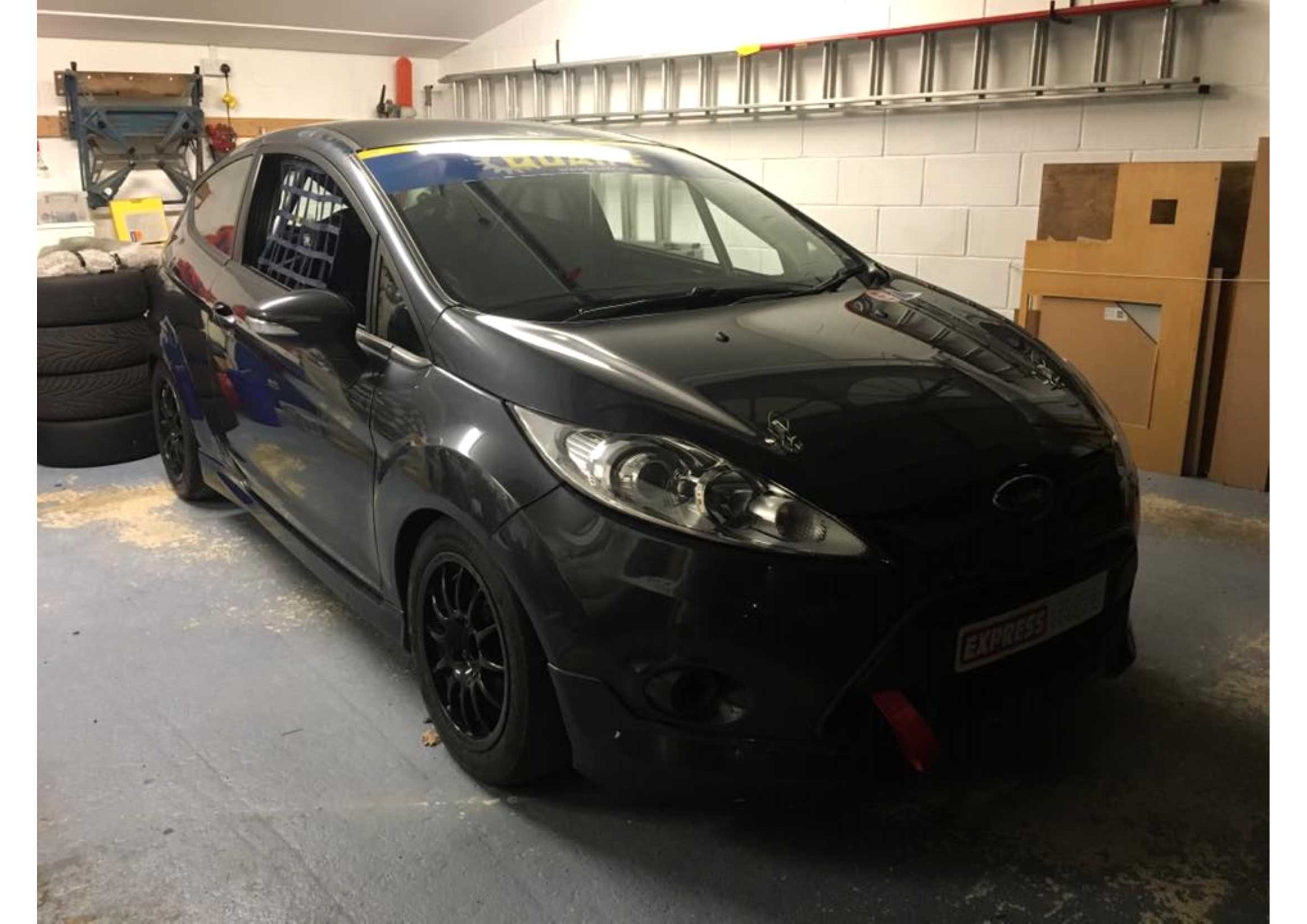 Tim Glover (UK Ford Fiesta ST Championship)
Tim Glover supported by Harwood Building Control Approved Inspectors Ltd will be racing in the UK Ford Fiesta ST Championship.
Tim Glover reports below on his testing preparation for the season……
"I was able to fit in a day of unexpected testing on Wednesday 15th at Brands Hatch. The weather was perfect and it was a great chance for me to try out my new car for the first time. I missed the first couple of hours running as we made some changes to the car and took time altering the seat position to make sure I was as comfortable as possible in the car. Once I got out on track I immediately felt confident with the car which allowed me to push hard early on to see what the car would do.

With it being a track day format it was slightly frustrating at times as there were cars of all different speeds on the track at the same time and only being allowed to overtake in certain places on the circuit meant a lot of good laps were wasted. However, after a few short stints in the car I was lapping under 58 seconds which had been my aim at the start of the day. Shortly after I set a lap time of 57.2 seconds which equalled last years pole position time. This has left me in a good position and feeling confident going into the first round in a few weeks as I can definitely find some more lap time, with a bit more time in the car. I'm hoping I should be challenging for podiums from the outset. The car is almost ready to go, the livery and logos are being made up by The Vinyl Guys as we speak and are due to be put on the car on April 3rd."
Martin Robinson, Chairman of Harwood Building Control Approved Inspectors Ltd. commented,
"The Harwood team are very pleased to be supporting Tim and we look forward to welcoming Tim and his supporters to the Harwood Suite at Brands Hatch."
Pictures of the new livery will follow in due course.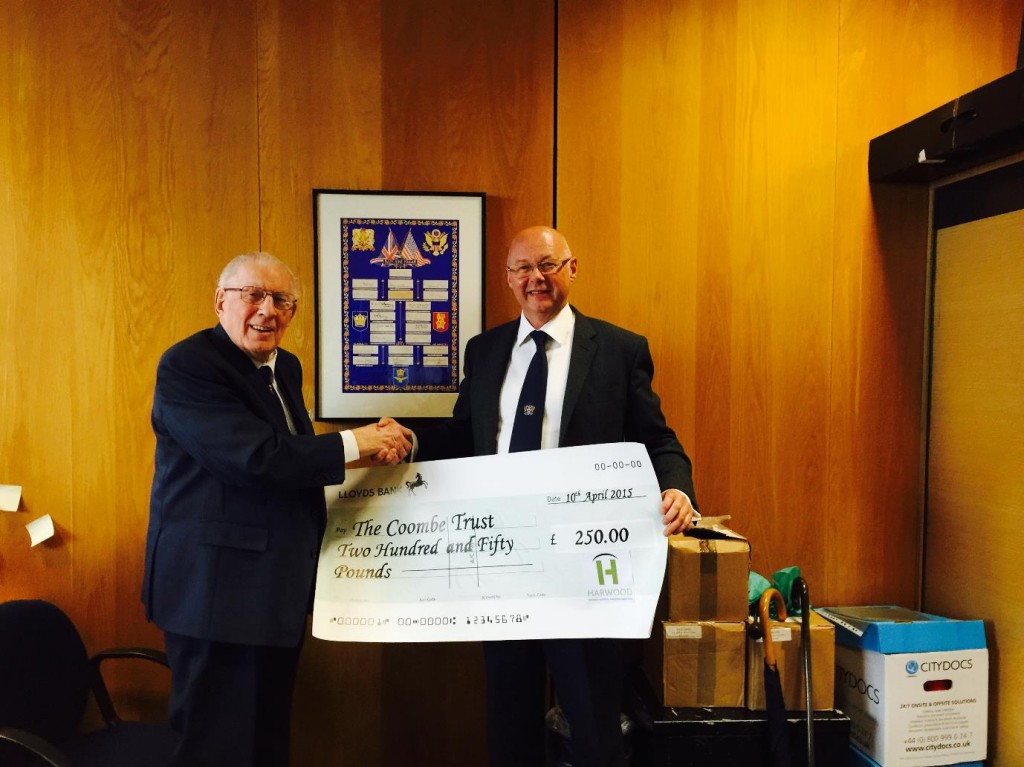 Support for Charities
The Coombe Trust
We are delighted to have had the opportunity to support the Coombe Trust and Martin Robinson our Chairman was delighted to present Don Coombe MBE JP with a cheque for the sum of £250.00 at a recent charity event in London.
History of the Coombe Trust
Back in 1957 our founder and Chairman, Don Coombe was working as an insurance broker at Lloyd's. Known as a keen Scouter, he was approached by an Underwriter on behalf of Lady Joan Zuckerman with the request to take a group of very poor lads from Wolverhampton , away to camp. With the financial assistance of the Lloyd's community, Peter Manton (a Scouting friend from Jersey) and many others the embryo of the Coombe Trust was created. A group of 24 lads were off to Jersey for our first summer camp. domain archive This camp continued for 30 very successful years and allowed 720 underprivileged lads to enjoy probably the best 10 days of their young lives.
In 1963, having realised that girls, Mums and Dads could benefit from a holiday (very often the first family holiday); Don registered the Coombe Holiday Trust Fund as a charity and later the Coombe Trust Fund. Today we operate under the Coombe Trust banner reg.253241. At this time we purchased our first holiday home, Golden Acre in Westgate-on-Sea, over time we have been able to acquire four more adjacent properties, with a sixth hopefully being purchased shortly.
Throughout the year, families or community groups can enjoy a fun-filled holiday week or two at the seaside, in one of our fully-equipped holiday homes. Where required, we will provide transportation in both directions, we make no charges whatsoever.
Recently we built a respite care facility in Catford, south-east London (Coombe House) where youngsters with special needs receive the best care and attention in a fantastic and innovative environment.
Our founder still serves as Chairman of our Trust and continues to devote much of his life to the good of others.
Over the years we have provided holidays for over 10,000 needy individuals.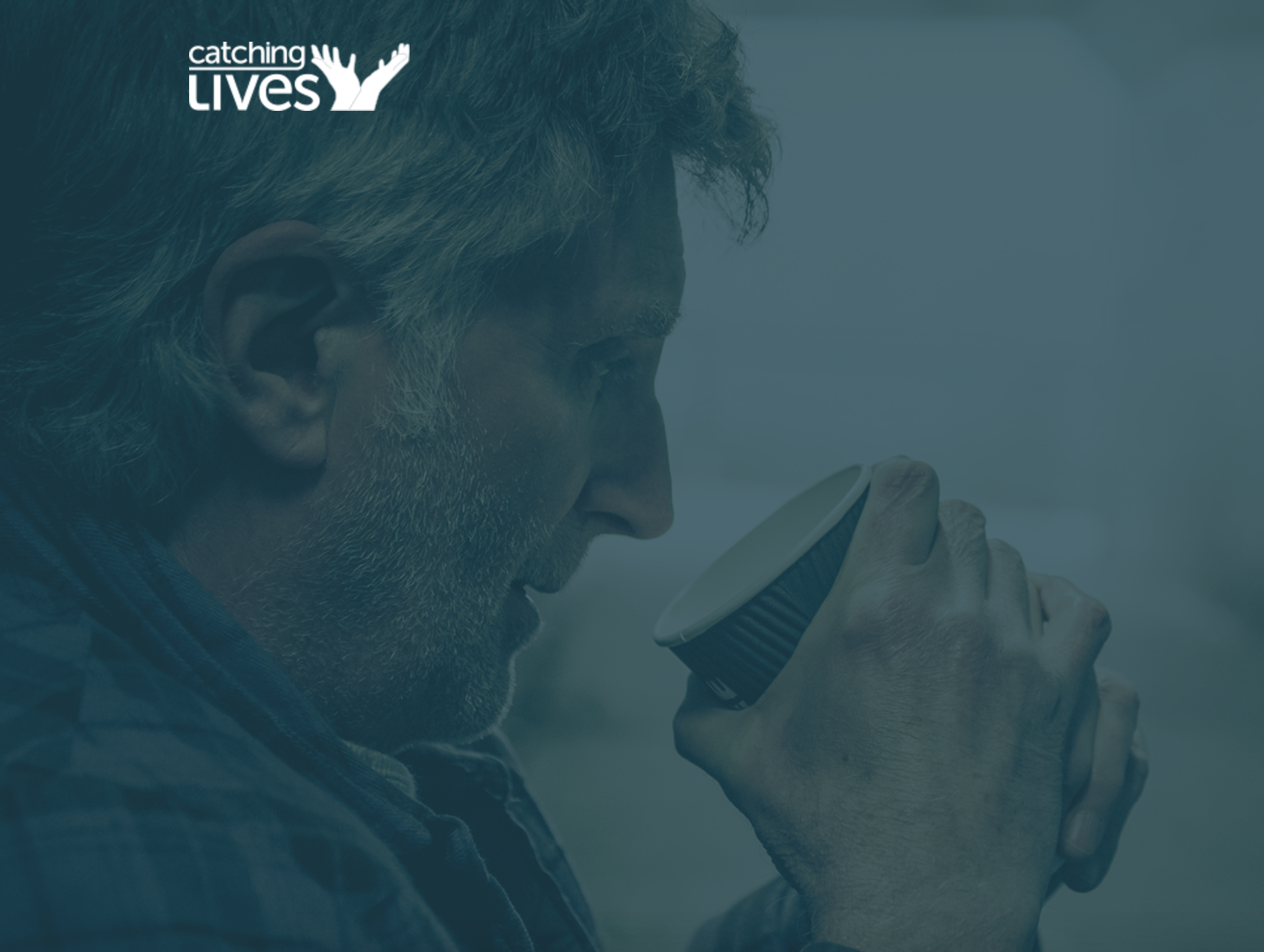 Catching Lives
Harwood were delighted to attend a charity quiz night in support of Catching Lives www.catchinglives.org  organised by Lee Evans Partnership LLP www.lee-evans.co.uk
Catching Lives is an independent charity aimed at supporting the rough sleepers, homeless and vulnerably housed in Canterbury and East Kent; those who have, for many reasons, fallen through the gaps in society and feel they have nowhere else to turn.
Darren Stevens - Benefit Year 2016
Harwood are proud to be one of a number of organisations supporting Kent cricketer Darren Stevens in his benefit year.  Recently Harwood Board of Directors attended a lunch to open a year of events at the Mercure Hotel in Maidstone on 25 February 2016.
The event was also attended by our valued clients John Healey of Coombs, Giles Fallen of London Belgravia, Western Building Consultants and building contractor Mark Jefferies.
Snowdown Football Club U16's
Harwood are proud sponsors of Snowdown Football Club U16's and yesterday our director Ben Cheeseman was presented by their manager Philip Tong with one of the training tops that we bought for the team.  Snowdown played Park Farm at home which resulted in a 2-1 win for the Colliery side.
Canterbury Rugby Club
Harwood are proud sponsors of Canterbury Rugby club, who wear our logo on their team training fleeces, and have our sign boards at their home ground.