Behind the H
Celebrating team promotions
October 19, 2022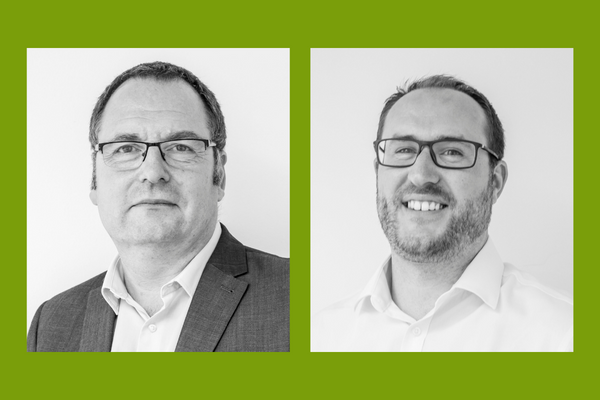 Congratulations to Mark Goldsmith and Martin Reavey, who are both celebrating recent promotions within the senior management team.
Mark Goldsmith, Technical & Compliance Associate Director
Previously working within the team as Building Control Manager, we are delighted to announce Mark's promotion to Technical & Compliance Associate Director.
Adam Dodd, Operations Director, explains why Mark is the perfect fit for this role: "As a Chartered Building Control Surveyor and longstanding member of the RICS, Mark's breadth of industry experience and specialism within quality assurance will serve to strengthen Harwood's ability to deliver technically complex commercial projects."
Connect with Mark:
Mobile: 07734 256 971
Email: mark.goldsmith@harwood.uk.com
Martin Reavey, Building Control Manager
Martin joined us as Principal Building Control Surveyor in 2021 and has recently been promoted to Building Control Manager. With responsibility for managing the building control compliance for some of our larger and more complex schemes, Martin will also manage and mentor the surveying team in Canterbury.
Commenting on Martin's promotion, Adam said: "With over 16 years' experience, Martin's extensive knowledge and expertise across a broad range of sectors is an asset to the team and of great value to our clients.
"On behalf of the whole Harwood team, I would like to congratulate both Martin and Mark on their well-deserved promotions and thank them for their continued contributions to the company."
Connect with Martin:
Mobile: 07754 853 738
Email: martin.reavey@harwood.uk.com