Insights
Building regulations changes: the Harwood guide
November 14, 2022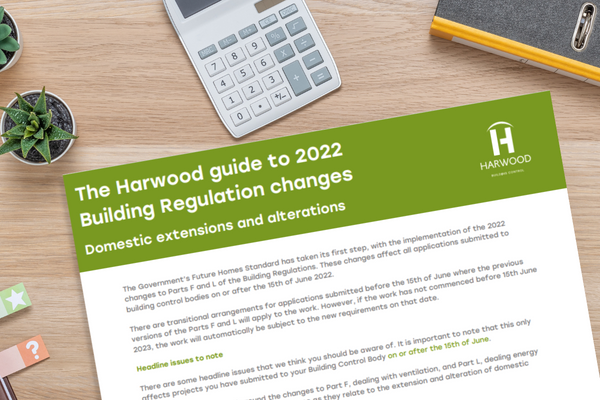 The Government's Future Homes Standard has taken its first step with the implementation of the 2022 changes to Parts F and L of the Building Regulations.
These changes affect all applications submitted to building control bodies on or after 15th June 2022.
There are transitional arrangements for applications submitted before 15th June, where the previous versions of the Parts F and L will apply to the work. However, if the work has not commenced before 15th June 2023, the work will automatically be subject to the new requirements on that date.
Headline issues
There are some headline issues of which you should be aware. It is important to note that this only affects projects you have submitted to your Building Control Body on or after 15th June.
We've put together a guide centred around the changes to Part F, dealing with ventilation, and Part L, dealing with energy efficiency issues which covers works to existing dwellings.
We have focussed on these parts since they relate to the extension and alteration of domestic dwellings only.
Click here to download our guide to these changes.