News
Building Control Manager Jason Lee
July 6, 2022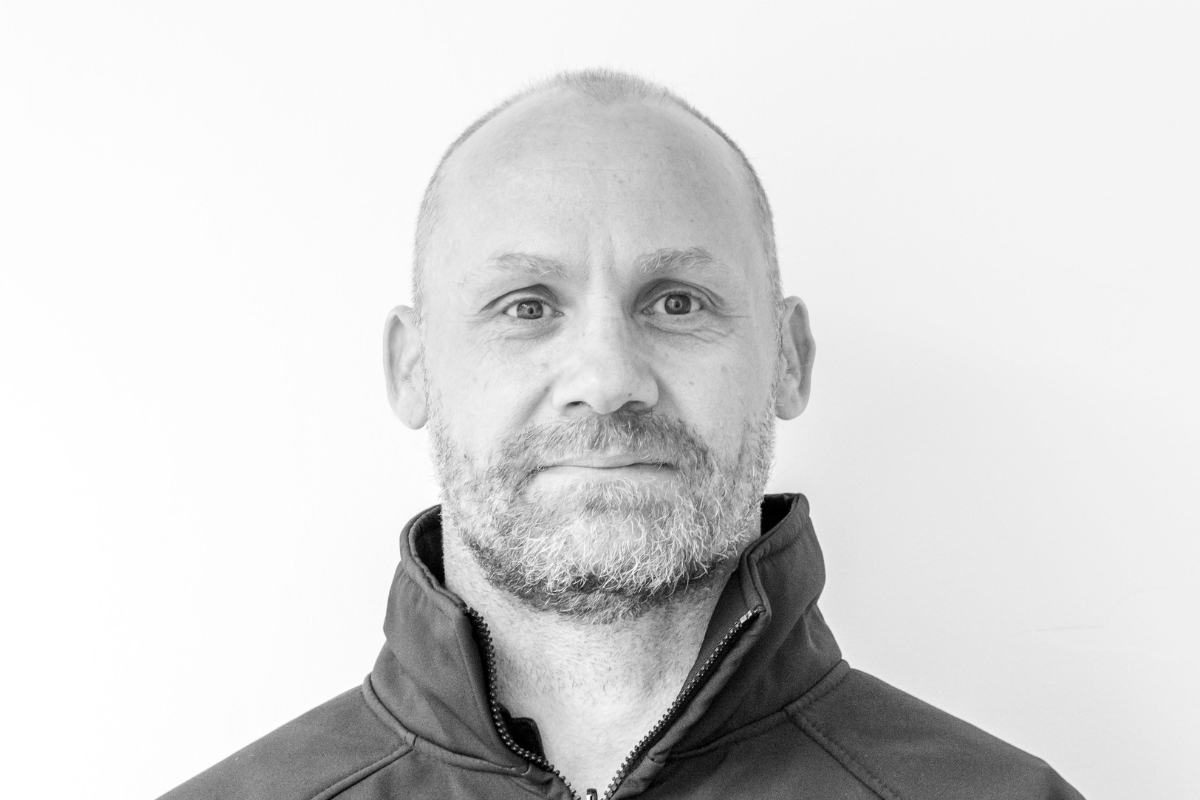 We are delighted to welcome Jason Lee to the Harwood family.
Joining us in July 2022, Jason brings with him a wealth of construction industry knowledge, with vast experience across the entire sector – from carpentry to site foreman to surveyor to, for the last 15 years, building control – Jason has unequalled skill and understanding of a huge range of domestic and commercial projects.
Here, Jason tells us a little about his new role at Harwood – which includes setting up a new office in Milton Keynes – and more about his background…
Congratulations on your new position at Harwood. So, you're not new to construction…
Thank you. And, no, I'm not! I've been in construction since I left school. I did an apprenticeship as a carpenter and then worked my way up. I've been a foreman; a site foreman; worked in local authority; and now I've been in building control for 15 years.
While I was at Bedford Borough Council, I gained my professional qualifications and membership: Chartered Association of Building Engineers (CABE) and Associate RICS. I was at the local authority for four years but wanted to work on bigger jobs, so I moved to AI (which was HCD at the time and is now Bureau Veritas). During my seven years there, I progressed from surveyor to manager.
I then moved to the warranty provider MD Insurance — where I worked on the major projects side of warranty: high-rises in London and projects over £25m. While I was there, I earned my Waterproofing Specialist CSSW qualification and basically looked after major projects and dealt with any issues on site with contractors and stakeholders.
I then joined Sweco [formerly MLM Group] for a year — and now I'm really looking forward to being part of the Harwood team. I have always had an understanding of the construction industry – plus extensive hands-on experience – and I cannot wait to get going.
What interested you about working for Harwood?
Harwood is a great company with a great reputation — and it's been interesting chatting with Ben Cheeseman, Commercial Director and Adam Dodd, Operations Director about their exciting ideas and plans. I'm especially looking forward to the job because it's obviously an interesting project to set up an office up here and to expand Harwood in this way. The office will be in Milton Keynes, Buckinghamshire, and we are going to cover Hertfordshire, Bedfordshire and Buckinghamshire. (And obviously we'll pick up north of London, too!)
Tell us more about the new role
The title is Building Control Manager and the aim is to set up an office, get brilliant staff in, and, with Ben and Adam's help, bring new projects in. We want to build up a great office here, and there are so many opportunities.
What are you most looking forward to with your new job?
The challenge; meeting new people; meeting different clients and stakeholders; and extending the Harwood service.
Another thing I like about Harwood is their approachable and amicable attitude. They're not a faceless company – the team at Harwood will pick up the phone and there is always someone that's knowledgeable and helpful to talk to.
My aim is to spread that attitude to these counties — and to get in there early! I know that being involved with a project right at the beginning – when they first start designing – saves a lot of issues later on down the line. All my years in the industry have taught me that!
Click here to connect with Jason on LinkedIn