News
BB100: Understanding Fire Safety in Schools
August 9, 2022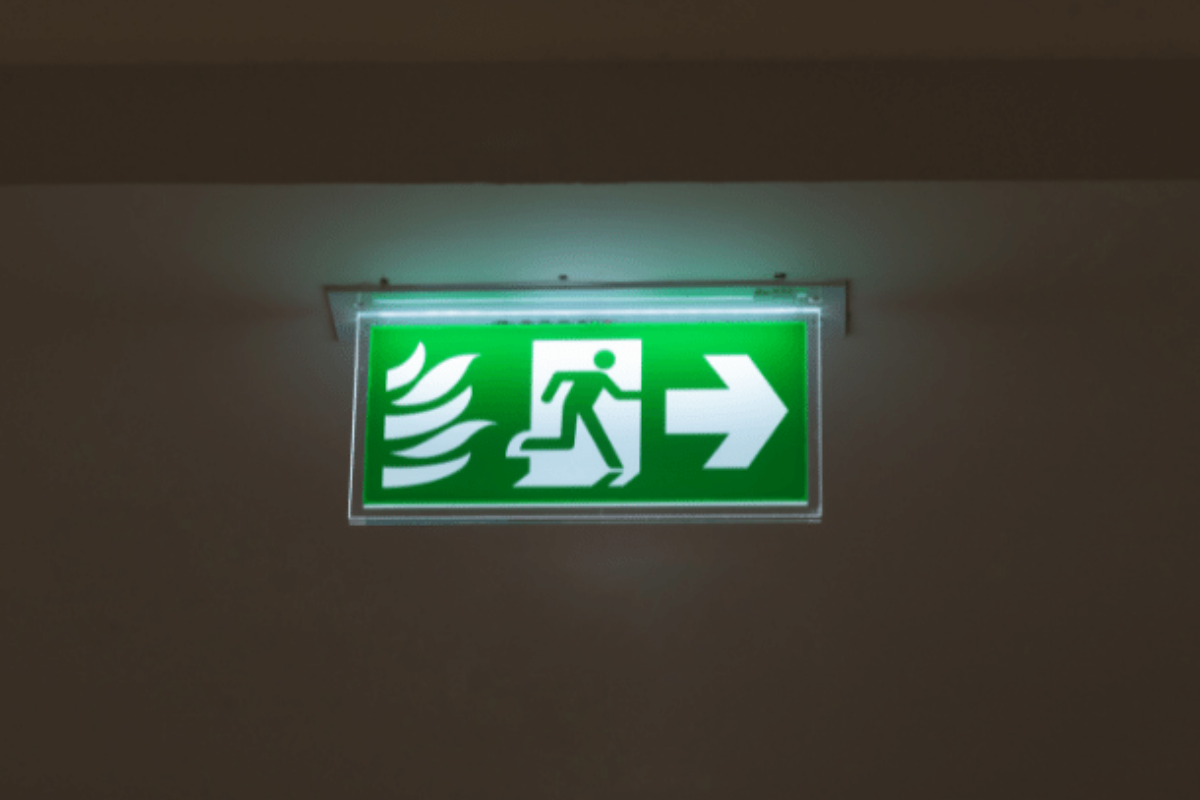 Adam Dodd, our Operations Director, recently ran a CPD course focused on changes to the Fire Safety in Schools Building Bulletin 100 (BB100). Specifically, the purpose was to provide an update on expected revisions to the government guidance in this area. Below, Adam recaps on some of the key points.
Background
Fire safety in schools is governed largely by BB100, non-statutory guidance for schools which was first published in 2007. It applies to nursery schools, primary schools, secondary schools (including sixth form colleges), academies / city technology colleges, special schools, and pupil referral units.
The Department for Education decided to review this guidance and held a technical review in 2019. This was followed by a wider review and consultation, which ended in August 2021. The result was a proposed draft of a new BB100 guide. This draft is likely to form the basis of guidance going forward. The new BB100 includes:
Outlines set minimums for AFD (Automatic Fire Detection) coverage
Prohibits single staircases in new build and requires evacuation lifts
Allows bigger fire compartments
Raises the standards for external wall cladding
Places further restrictions on noticeboards
Requires sprinklers for taller new buildings and all special & boarding schools
Modifies the list of locations considered to be places of special fire hazard
Requires fire-fighting shafts in some cases
Updates the guidance on doors and locks
Applies to boarding schools (previously excluded)
Notes that the guidance will be reviewed again in 2026
Automatic fire detection: For special schools and residential accommodation in boarding schools, all systems must be of the L2/P2 fire design category. Mainstream schools require category L3 systems, rising to L3/P2 if enhanced property protection is required. Any school with a P2 fire alarm system needs to have it monitored by a permanently manned alarm receiving centre (ARC) unless the building is continuously occupied.
Stairs/lifts: The original BB100 merely recommended against a single escape stair. The new version forbids single staircases in new multi-storey school buildings. Two storey schools with under 900 pupils need one evacuation lift of at least 1.4m x 1.1m (internal dimensions). Schools with more storeys or pupils need two lifts of 2.0m x 1.4m. Special schools will be assessed case-by-case but may require lifts as big as 2.4m x 1.4m. A protected lobby will be required around each lift.
Compartments: There is no limit to compartment size in single-storey schools. In multi-storey schools, the limit is 2,000m², or 4,000m² if the school is fitted throughout with an approved automatic fire suppression system.
Cladding: Note that listed standards apply to cladding panels and frames, fixing battens and substrate. Regardless of wall height or distance from boundaries, a minimum standard of B-s1, d0 is required. A standard of A2-s1, d0 is required in various cases (schools with a storey 18m above ground level, residential areas of boarding schools, ground floor walls of schools assessed as subject or prone to vandalism in a feasibility-stage security risk assessment).
Noticeboards: In teaching spaces, noticeboards must not extend more than 2.5m without having a break between them of at least 0.4m and should be located away from potential sources of ignition. The total area of noticeboards should not exceed 20% of the wall area (50% if sprinklers are installed), with a limit of 60m² in all cases. Noticeboards bigger than 1m² must be tested to BS 5852. Noticeboards in corridors and circulation areas on escape routes should be covered by glass or polycarbonate and should be no more than 3m long. There should be a gap of at least 1m between them.
Sprinklers will now be required in all schools with a storey 11m above ground level. Also, in all special education needs schools and accommodation areas of boarding schools. All units must adhere to BS EN 12845 'life safety' minimum standards. The rules apply to new build only.
Places of special fire hazard require the additional protection of fully enclosing 30-minute fire resistant construction. The list of such places is now: boiler rooms; kitchens; storage space for fuel or other highly flammable substances such as chemicals; oil-filled transformer and switch-gear rooms; and rooms housing a fixed internal combustion engine.
Buildings with a storey of 900m² or more in area, where the floor is at a height of more than 7.5m above fire and rescue service vehicle access level, should be provided with at least two fire-fighting shafts. Every part of every storey should be no more than 45m from a fire main outlet (60m is permitted if the building is fitted throughout with sprinklers).
Doors: On escape routes from rooms with an occupant capacity of over sixty should avoid lock, latch, or bolt fastenings, or else should be fitted with panic fastenings that meet BS EN 1125:1997. Use push pads or lever handles, not knobs (wet/injured hands will struggle with them). Whichever device is used, the door must open immediately.
At Harwood, we work with our clients to provide them with tailored advice and guide them through legislative changes. To find out more about how these changes could impact projects you may have in the pipeline, please get in touch, or for more information about BB100, visit Gov.uk.