Events
A Harwood Postcard from Innsbruck
February 21, 2020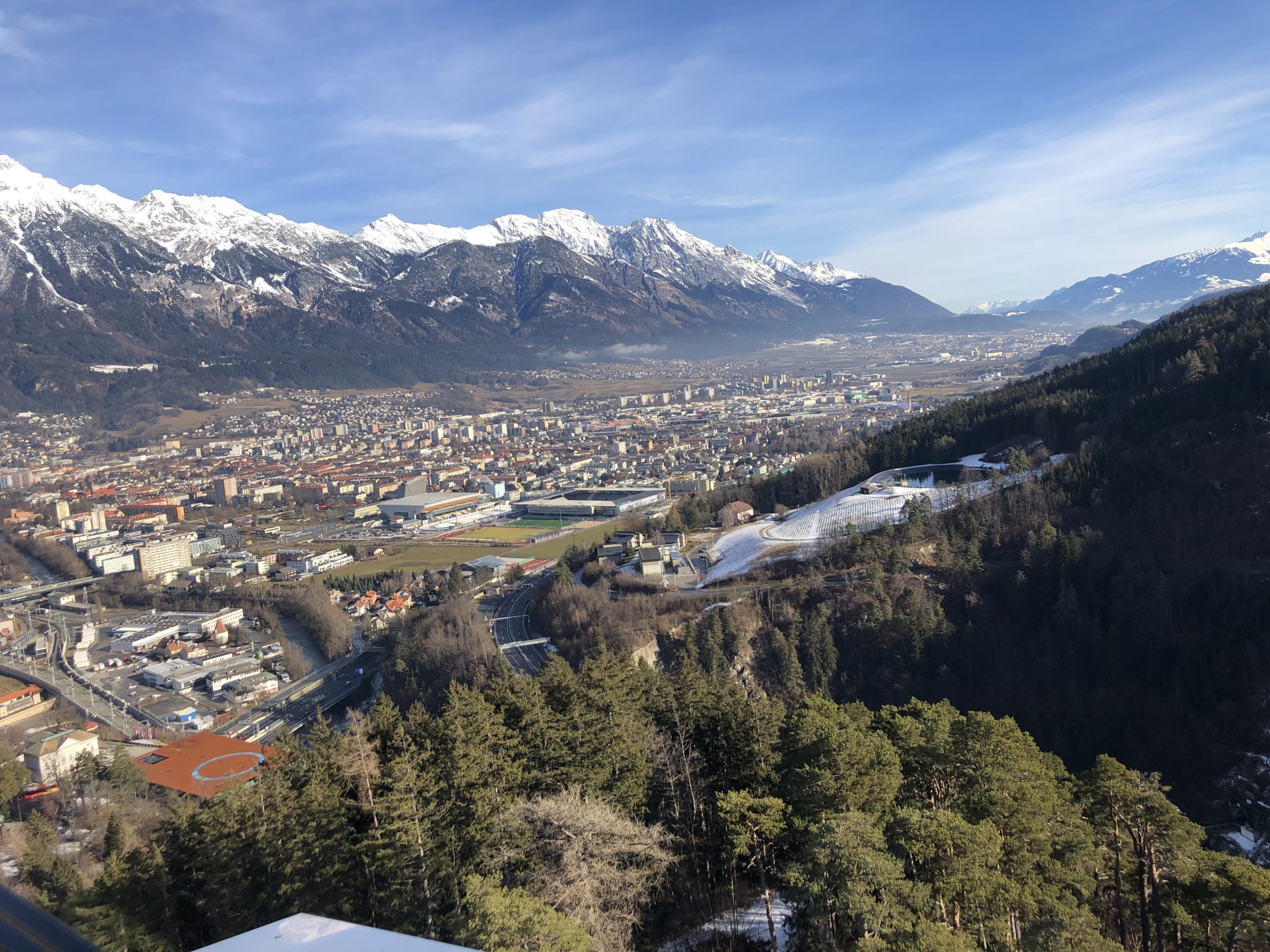 How to celebrate Fifteen Years
This is our story of the Harwood trip to Innsbruck in the Tyrol, Austria.
What happens when you feel in the Olympic spirit?
Team Harwood went for an adrenaline rush on the Olympic Bobsleigh run.
The Nordkette funicular with its futuristic station was a good place to start on Friday to take us to the top of the mountain with a complete view of the city and a commanding view of the Alps.
Innsbruck has a fantastic Olympic legacy from when they hosted the olympics in 1964, with the Bergisel Ski Jump providing more stunning views and a real feeling of the ski jumpers point of view!
On the race day, if the reality of the race hadn't fully sunk in, the course walk certainly bought it into focus, to go through all the bends and to take in all the technical information. The teams were split into pairs and along with a driver and a brake man. Thankfully there was no need for spikes or lycra! The race started with a gentle push, lulling you into a sense of this isn't too bad, to suddenly feeling like you were in a washing machine, being pushed to and fro with the G-force against your body. Ben and Iain came in third fastest for the whole day of racing.
Everyone made it safely down and some would even do it again! Mad fools!
Watch out for the video of the bobsledders! Hopefully coming soon.
Looking forward to our next adventure!