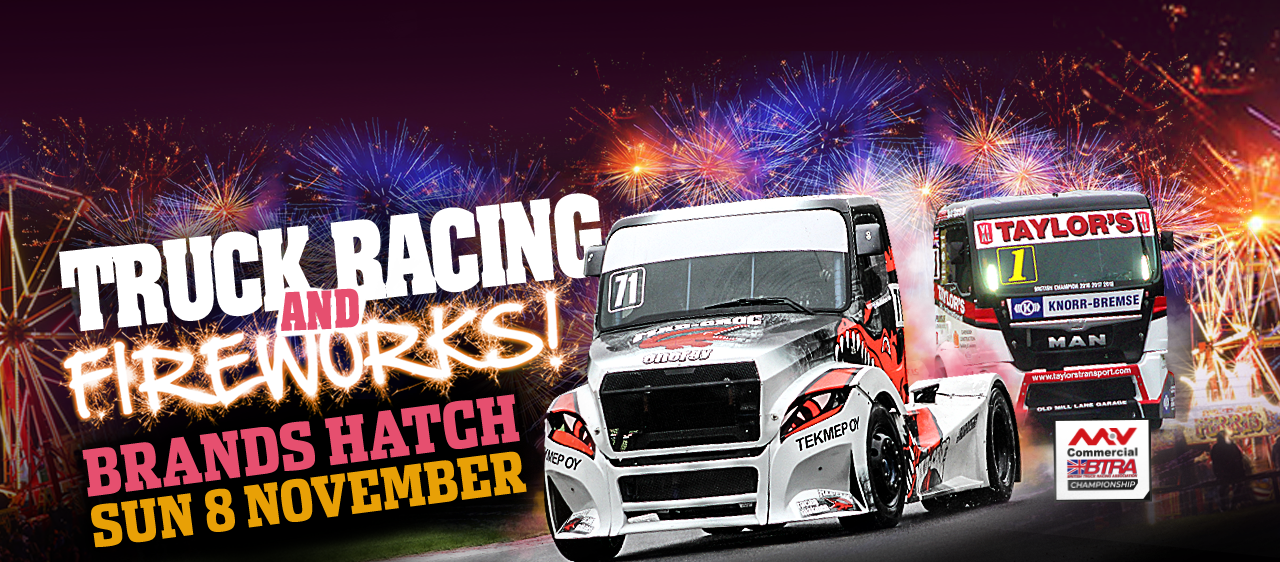 Join us at

Watch from the best vantage point at Brands Hatch as the season comes to a spectacular conclusion with the traditional end of season Truck Racing and fireworks 'big bang' event!
The annual firework display is one of THE best in the South East, and will again take place against the backdrop of a massive parade featuring some of the country's finest HGVs, with headlights ablaze!
Before the display lights up the Kent skies, the action will be fierce on track, with scores to be settled in the final rounds of the country's mightiest racing category: the British Truck Racing Championship. Several races will decide the outcome of this year's title, with a full support race package too.
As the drivers jostle for position, we can talk about your latest project, how we support you and of course all in total comfort. Explore one of the race calendars best tracks with the Harwood team.
If you're a lover of motorsport and fancy joining us in our box at Brands Hatch, simply fill in our form and we will be in touch.